27 Sep #IDRINKTAPWATER – DO YOU?
MEET AQUAPORIN AT KULTURNATTEN 2019
Meet Aquaporin at DI, Kulturnatten on October 11, 2019 and get your facts straight on plastic water bottles.
Aquaporin take responsibility for a greener planet. With innovative water technologies, we enable people to get clean drinking water from the tap.
With the Aquaporin Inside® technology using Nature's way for water treatment, we will help stop the global transport of bottled water and reduce plastic waste, as well as avoid plastic particles in our body.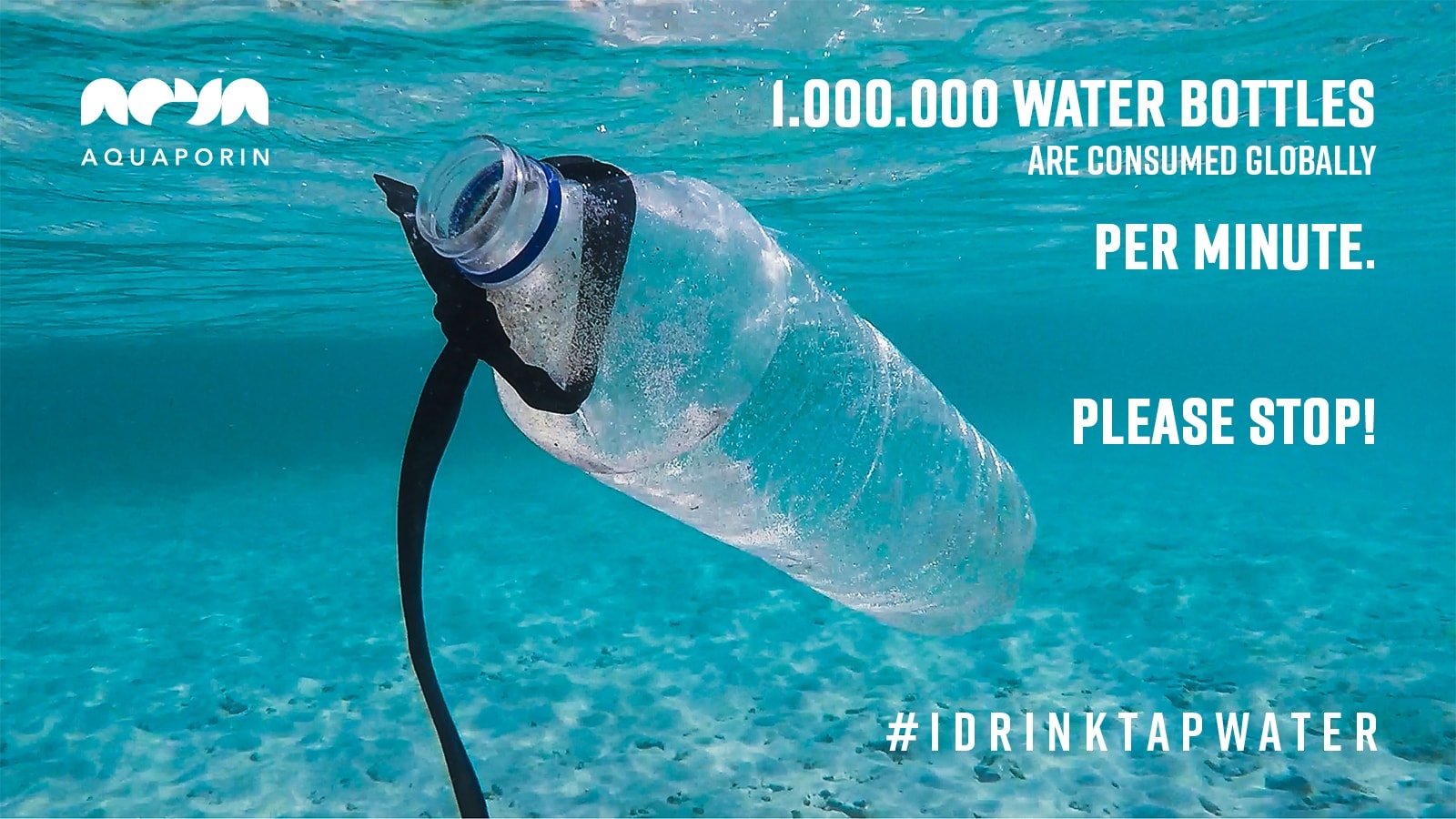 Come and visit Aquaporin, where you can taste how amazing tap water is, see how dirty water is transformed into clean drinking water, take a selfie with a different picture of the Copenhagen harbor and take part in the competition to win an organic #Idrinktapwater t-shirt.
Come and help us care for our planet!
Further information:
If you wish to learn more about the Auaporin Inside® technology, please contact Aquaporin A/S, Nymøllevej 78, 2800 Kgs. Lyngby, Denmark. Website: www.aquaporin.com Phone: +4582303082