Drinking water
Aquaporin changes the game with the A2O Series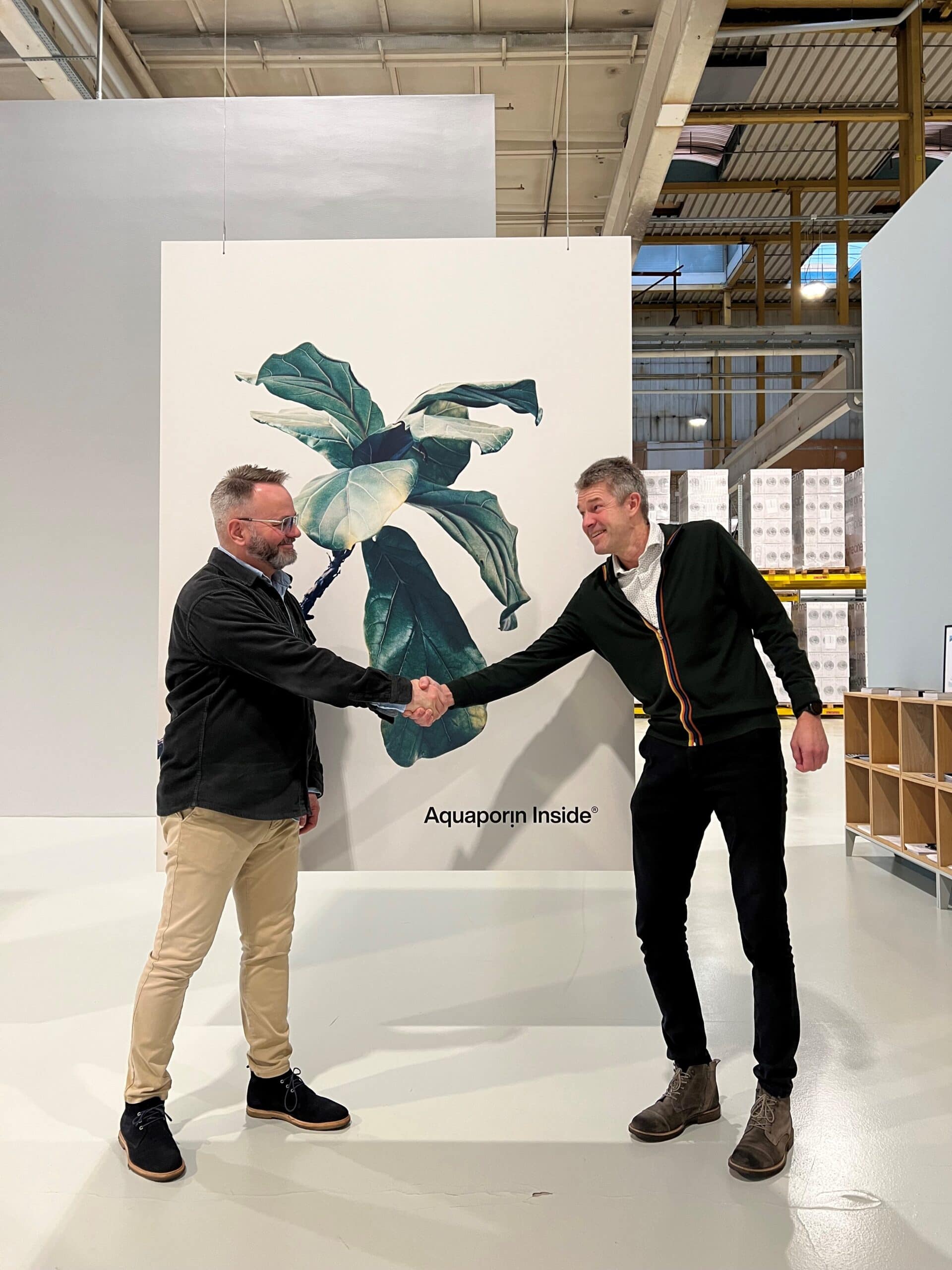 New partnership with andersen & nielsen A/S to address PFAS removal from residential drinking water.
Aquaporin is teaming up with the renowned Danish industry-leading kitchen reseller andersen & nielsen. With more than 100 years of experience specializing in kitchens and professional tools, andersen & nielsen will be selling Aquaporin's new line of water purification products, the A2O Series, across Scandinavia.
The A2O Series will initially provide two solutions to consumers: The A2O Pure and A2O Bar. The A2O Pure is an under-the-sink home water purifier, whereas the A2O Bar is a five-in-one built-in kitchen solution delivering cold, ambient, sparkling and hot water, as well as ice cubes – all purified and free of PFAS. Both products are developed by Aquaporin and are equipped with the unique Aquaporin Inside® technology.
"Water is a natural element of our business as a long-time supplier of sinks and taps to the Danish market. We have, over a long period, been looking for innovative solutions for drinking water, and with the Aquaporin A2O product line, we believe we have found what we were looking for. We are very excited to be part of this new development that provides clean and purified water in a new ground-breaking way," says Kim Jonasson, Sales Manager at andersen & nielsen.
The A2O Bar will be launched in H1 2023. The A2O Pure, a product meant for residential mass adoption by a public looking to have access to clean and healthy drinking water, will be made available through a number of channels in Denmark that will be announced shortly at the upcoming product launch in Q1 2023.
The A2O Series
The modern kitchen is forever renewing itself. We are becoming increasingly aware that our drinking water may contain various chemicals and are facing the new reality with varying water quality. It is becoming increasingly crucial to ensure that we have access to the best possible, pure, and healthy drinking water in our homes.
"This is a new chapter in our commercialization. We have found a trusted partner with years of experience in the field who will be selling our products in Denmark and the rest of Scandinavia. We have worked diligently on developing these two products, and are looking forward to the upcoming launch", says Matt Boczkowski, Chief Executive Officer at Aquaporin A/S.
This new line of products from Aquaporin is the latest addition to andersen & nielsen's portfolio that helps meet customer demand for clean water.
Pure water – nothing else
Aquaporin's built-in A2O Bar is the water purifier that contributes to one of the things most important in life: Our health. The unique Aquaporin Inside® membrane, based on reverse osmosis technology, removes the forever chemical PFAS, heavy metals, microplastics, bacteria, viruses, hormones, nitrates, limescale, and PFOS to ensure that we drink water free of contaminants for a healthy living.
About Aquaporin A/S
Aquaporin is an innovative water technology company dedicated to natural water treatment with operations in Denmark (HQ), Singapore, the United States, and Turkey. Aquaporin works to preserve the Earth's most valuable resource – water – by combining advanced bioengineering, open innovation, and natural aquaporins – nature's own water purifiers – which they embed into water purification membranes. Their proprietary technology, Aquaporin Inside®, is based on Nobel Prize-winning research and used to clean and reuse water in industries, in our homes, and even by NASA in space. Aquaporin works with customers and partners around the globe to sustainably treat industrial wastewater, concentrate food & beverage products, and enhance drinking water quality and accessibility.
---