News
Aquaporin featured in Netflix documentary about solutions to the world's water crisis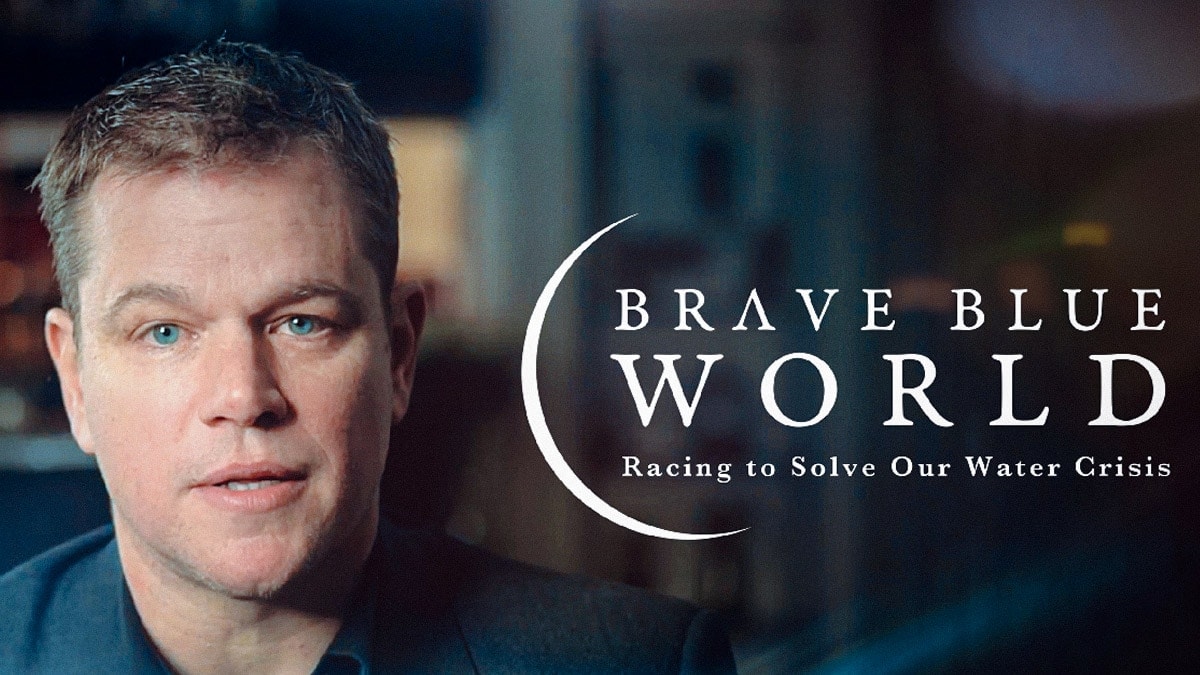 Brave Blue World is the title of a new documentary on Netflix that explores how new technologies and innovations can help re-think how water is managed. Aquaporin is featured as part of the solution.
The lack of clean drinking water remains one of the world's biggest challenges. According to Unicef, 780 million people live without access to clean drinking water, and it costs lives - especially children's. But that does not have to be the case - the solutions to ensure clean drinking water are already here.
The Netflix documentary Brave Blue World, which had its Danish premiere on 21 October 2020, focuses on this dilemma. The documentary is directed by Paul O'Callaghan, has Liam Neeson as narrator and Matt Damon and Jaden Smith on the cast.
The solutions already exist
In Brave Blue World, we meet water experts who have each developed revolutionary new water technologies that can create a sustainable future. It's director Paul O'Callaghan's hope that viewers will see a brighter future after seeing Brave Blue World.
- We want to spread the message that the global water and sanitation crisis can be resolved. In the film, we demonstrate that technology is here, and within our lifetime we can overcome these global problems in a sustainable way for the benefit of future generations, he says.
Clean drinking water from Denmark to the world
One of the solutions highlighted in the documentary is Aquaporin's. The documentary shows how Aquaporin has developed a membrane for water purification based on a protein that is found in all living cells. A technology that, according to founder and CEO Peter Holme, can provide clean drinking water anywhere in the world and even in space.
The message of Brave Blue World is extremely important. The world is facing some huge challenges when it comes to ensuring clean water for everyone. But we also have a lot of good solutions available today, he says and elaborates:
We have developed a unique method for purifying wastewater and drinking water according to the natural method. Our technology is based on aquaporins, which come from living cell membranes. This protein specializes in letting only water pass while all other substances are being filtered off. By using aquaporins in water purification membranes, we can purify both drinking water and industrial wastewater.
Visit the Brave Blue World website to find more info and watch the official trailer: www.braveblue.world/
Published on
October 20
in
News