News
AQUAPORIN AWARDED BY TECHCONNECT 2019

Aquaporin has been chosen as one of the recipients of the TechConnect Innovation Award 2019 – for its submission of the Aquaporin Inside® technology to the Conference & Expo in Boston, MA in June 2019.
The core business of Aquaporin is in water filtration membranes based on the Aquaporin Inside® technology. However, in developing the core technology, major advances in basic production of membrane proteins have also been made.
The Innovation Award is based on the "potential positive impact the technology will have on a specific industry sector". Aquaporin is awarded and recognized for the kilogram scale production of formulated aquaporin proteins. Aquaporin's production process constitutes the largest scale pure membrane proteins have ever been produced at.
Furthermore, Aquaporin has proved capable of formulating active and stable membrane proteins in large scale and at a cost that is significantly lower in size than established production setups. This allows for a new paradigm in applications of membrane proteins, simply due to availability and cost.
Aquaporin is proud to accept this award.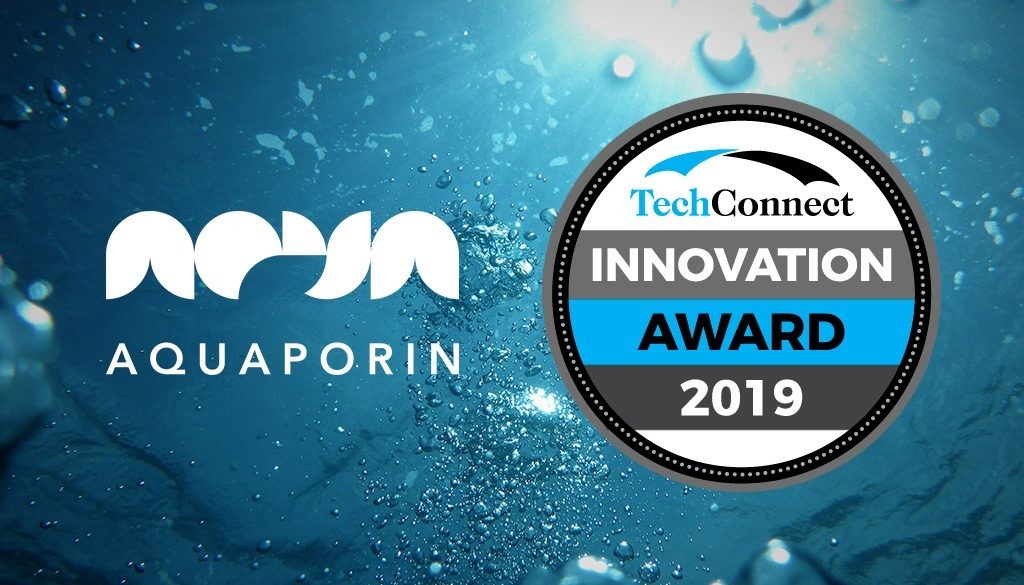 Published on
May, 2019
in
News