Events
Aquaporin is heading for Aquatech Amsterdam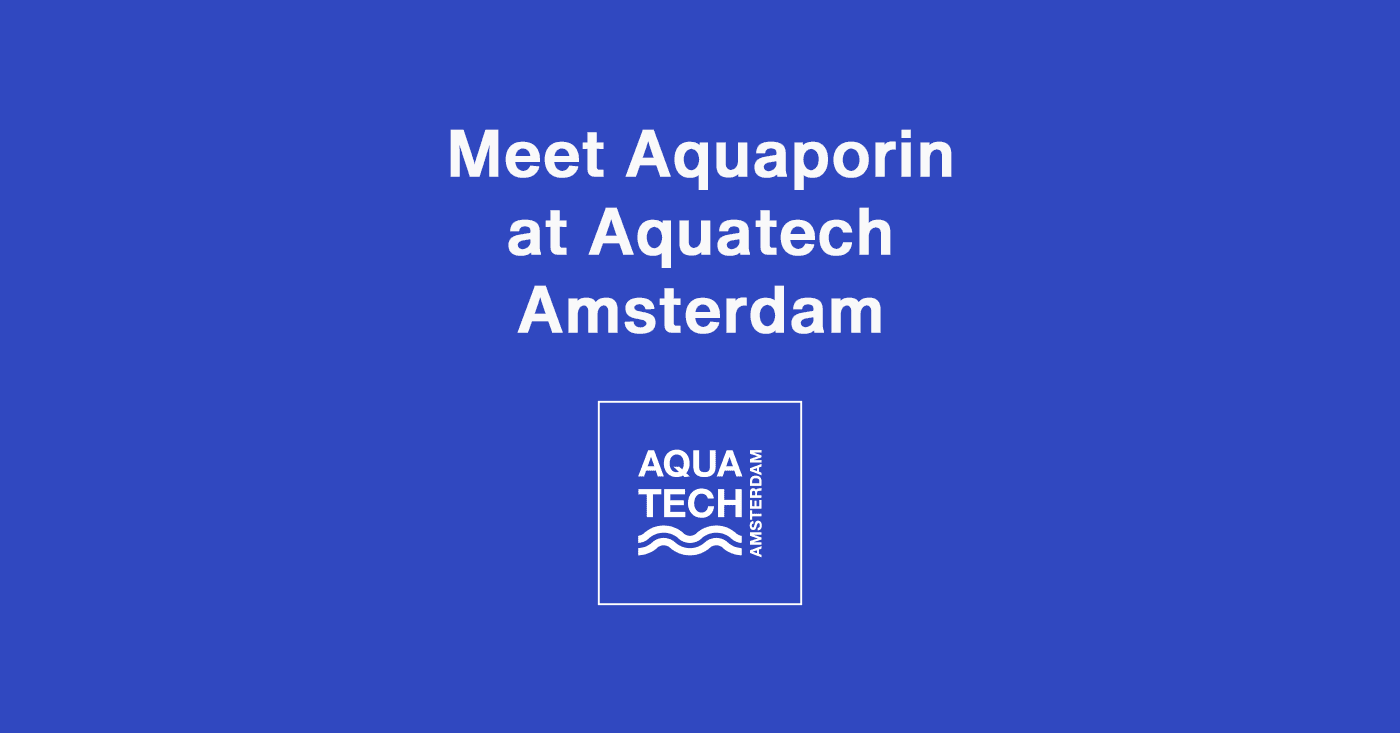 Purifying water in industries, homes and even in space, that is what we look forward to talking about at Aquatech Amsterdam. Moreover, we are very excited to present a brand new product line and give you the possibility of tasting water purified by Aquaporin Inside® – join us at our booth.
Let's meet for a talk and refreshment
Water treatment, whether the purpose is to have safe and great tasting tap water, or it is to minimize wastewater by reusing or recycling it in an industrial setting, we look forward to meeting you at our booth #01.608. At our booth, we will also serve you with coffee, snacks and clean, tasty drinking water filtered by our natural core technology Aquaporin Inside®.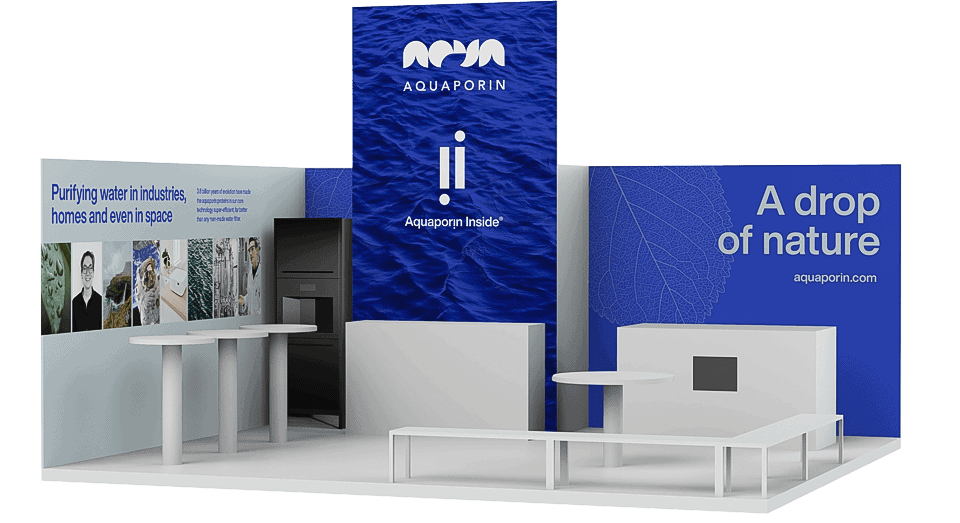 New to forward osmosis or want to become even more familiar?
At our booth, you will be able to explore our forward osmosis products and learn why this way of treating water in industries makes it possible to extract more clean water from the effluent, save energy and achieve zero liquid discharge.
Drinking water purified just as nature intended
Besides tasting water purified by Aquaporin Inside®, you will also be able to explore our product portfolio, from elements to PoU-machines ready to serve great tasting water in your kitchen.
Be one of the first to see our new BWRO product series – Aquaporin Inside® CLEAR
We are proud to introduce you to our new Aquaporin Inside® CLEAR, a series of low-energy brackish water membrane elements. The CLEAR series delivers high-quality permeate while keeping the energy consumption low. The CLEAR membranes are a suitable choice for both commercial and industrial water treatment systems.
About Aquatech Amsterdam
Aquatech Amsterdam is the world's leading water trade show for process, drinking and wastewater. It connects over 15,000 water professionals from over all over the world in the exciting city of Amsterdam. And from November 2 the show will be back LIVE in Amsterdam with 4 action-packed days that provide the ideal platform for making fruitful business relationships, exchanging ideas, and enhancing know-how.
Read more about Aquatech Amsterdam here.
Published on
October 21
in
Events