Natural Concentration
Aquaporin and Berghof Membranes welcome Wafilin Systems in joint membrane venture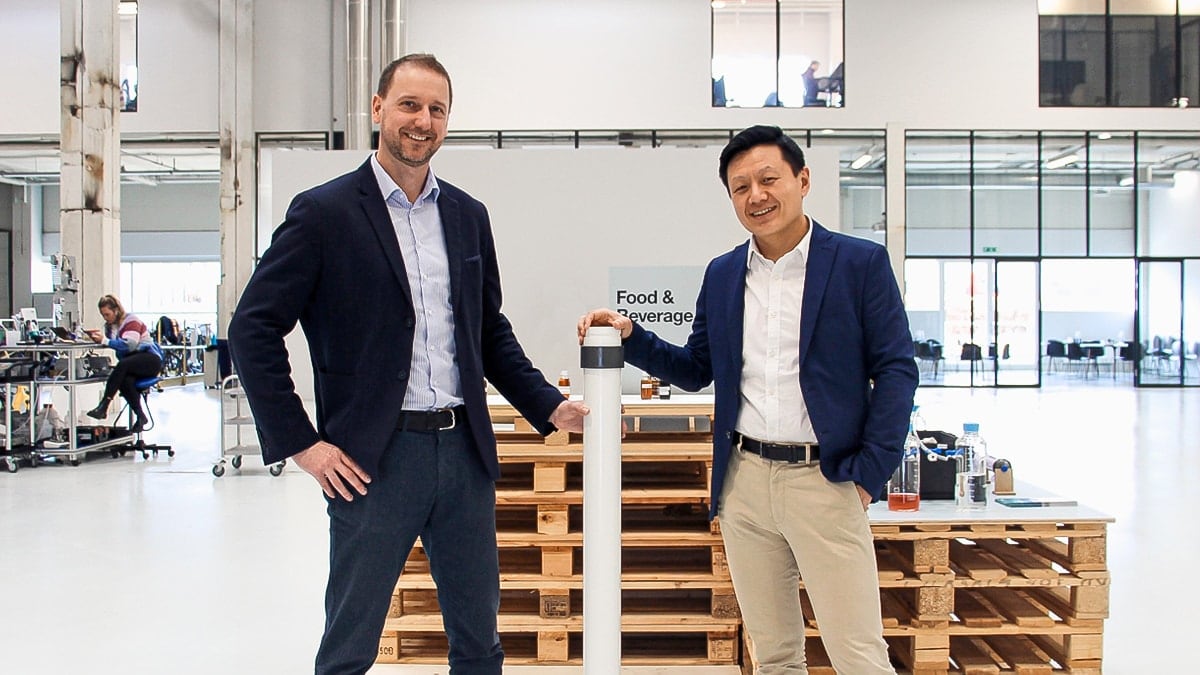 To collect testimonies to our new, jointly developed Berghof Hyperflux™ and Aquaporin Inside® food-ready Tubular Forward Osmosis (Food TFO) membranes and ultimately commercialize them, we are pleased to announce that we are welcoming Wafilin Systems in strategic alliance.
Together with Berghof Membranes, a leading German manufacturer of tubular membranes for the filtration and separation of process streams and wastewater, we have worked intensively on the subject of tubular forward osmosis for a long time.
Our latest Food TFO membranes are developed to comply with food contact material regulations, making them suitable for use in food and beverage processing to concentrate food products at lower temperatures, with less energy and improved product quality.
To align our technology even better with market needs and commercialize our solution, we have decided to add a strong partner to our strategic alliance: Wafilin Systems.
Berghof Membranes' Managing Director Eric Wildeboer underlines how the three-party collaboration is built on mutual respect: "We are firmly convinced that the Food TFO membranes we have developed with Aquaporin provide unique benefits, especially for the food and beverage industry. Therefore, we are happy to have Wafilin Systems onboard and look forward to strengthening our commercial efforts and making our technology even better by using the testimonials and experiences Wafilin Systems will collect from customers."
Succeeding through partnership
Wafilin Systems is a renowned membrane applications specialist that for several years has been successfully focusing on the food and dairy industries where forward osmosis technology is particularly beneficial. As a result, Wafilin Systems has built an excellent network and a first-class reputation in these industries. Based on that, the company will further boost our unique forward osmosis technology by bringing it to market, firstly in the Benelux countries.
Evaporation, which has frequently been used up until now to process food and beverage products, not only requires a lot of energy, but also evaporates valuable aromas, flavors, and nutrients, while concentrating with forward osmosis is energy and cost-efficient without compromising quality and taste. As the product quality is being preserved during concentration, logistical and sustainability benefits can also be explored.
"We are pleased to welcome Wafilin Systems to our close collaboration with Berghof Membranes. The goal of this expanded team is to use each other's strengths to deliver a tailored solution to the food and beverage industry to develop high-quality concentrates and become more energy-efficient and sustainable. With our solution, food and beverage manufacturers can offer novel products while reducing their CO2 footprint and optimizing transportation costs thanks to significantly reduced volumes," says Matt Boczkowski, Aquaporin CEO.
About Berghof Membranes
With more than 2000 reference plants worldwide, Berghof Membranes, part of the Berghof Group, is the leading manufacturer of tubular membrane modules, systems, and services for the filtration of process streams and wastewater in a variety of industries such as dairy, landfill, food, beverage, chemistry, pharmaceuticals, and oil & gas.
For more information visit: www.berghofmembranes.com
About Wafilin Systems
Wafilin Systems is a specialist in the design, engineering, and delivery of smart and innovative membrane filtration systems for the food and dairy industry. With 50 years of knowledge and experience in membrane technology, they are "Masters in Membrains". They are committed to creating the best possible membrane solutions to enable their customers to produce high-quality food and dairy products in a sustainable way.
For more information visit: www.wafilinsystems.nl
Further inquiries
Please contact:
Anna Katrine Søgaard Jensen
Media relations
Aquaporin
asj@aquaporin.com
+45 2710 2082

Read more about Aquaporin's F&B technology here.