Events
Meet us at Biogas PowerON 2022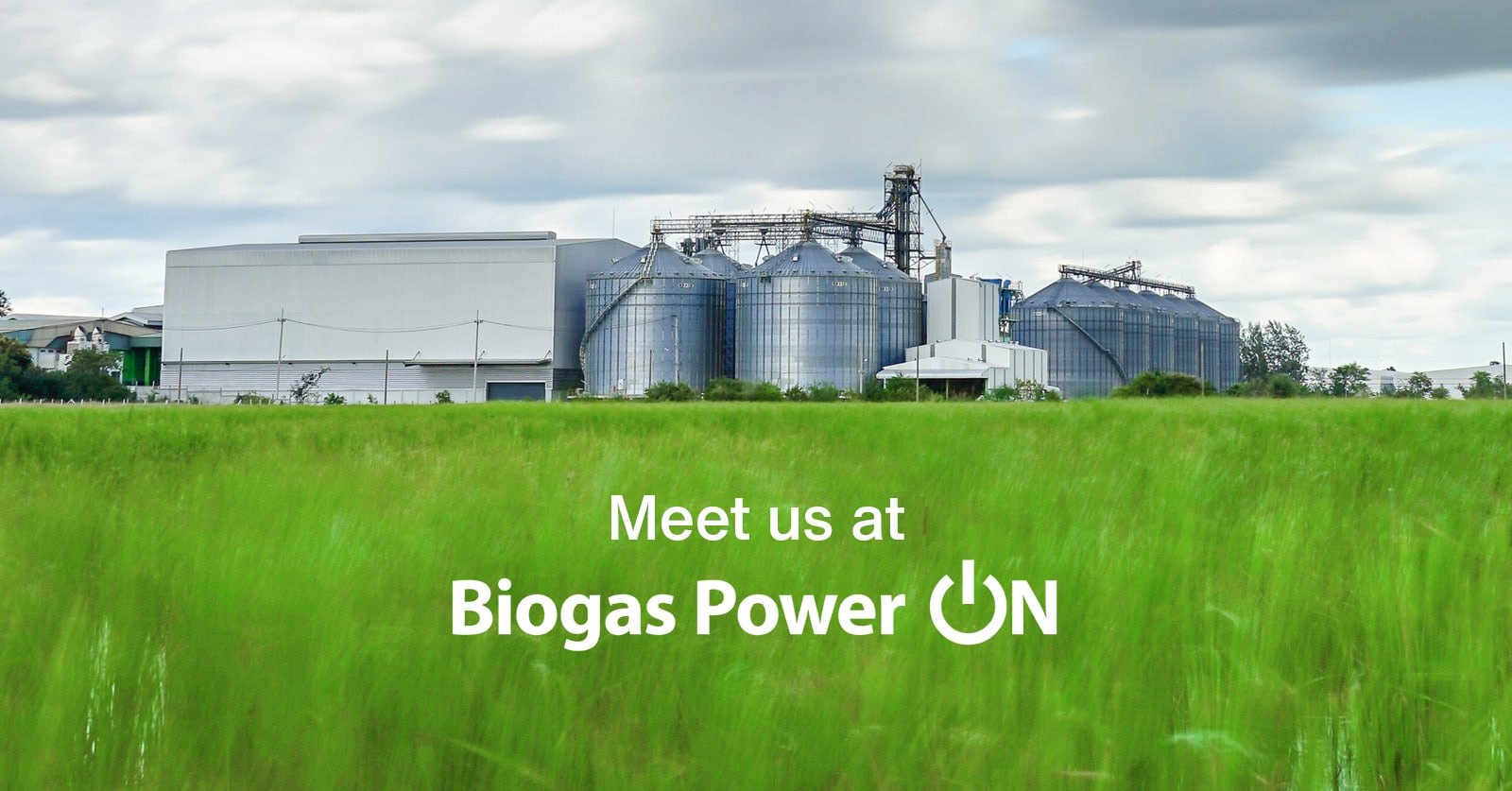 Across Europe, economies are turning to biogas to build energy independence and a greener future. Biogas PowerON focuses on Europe's oil/gas independence and a green transition this year. We are present to support this critical step and tell how our technology can make biogas production even greener.
The talk of the Biogas town
During the two days of the conference, biogas, and biofuels industry leaders will talk about European and national policies & regulations, biogas economics, sustainability criteria in biogas production, the latest technological advancements, and much more.
Tune in for a presentation on how you can turn your biogas waste into higher profits
To advance biogas production and make it even greener while lowering OPEX, our technology and solution efficiently extract clean water and nutrients from the biogas bi-product digestate to recovery valuables, reduce trucking costs and improve recycling.
Our commercial director Søren Robenhagen will present how digestate management can be optimized using forward osmosis treatment - an innovative solution based on the Aquaporin Inside® technology. In this session, you will learn how to reduce digestate volume by up to 70% to reduce trucking costs. In addition, how to recycle or dispose of clean water from digestate to meet local regulations; and recover valuable nutrients from digestate for liquid/solid fertilizer production.
During networking hours, you will also have the chance to catch up with Søren for a conversation on improving digestate management.
About the conference
Biogas PowerON is taking place on 20th October in Copenhagen. The conference brings industry stakeholders unique content, workshop-style discussions, and networking. Allows showcasing products and services in the networking area and holds meetings with leaders from the industry. The conference is joined by biogas and biofuels industry leaders like St1, Maersk, SEKAB, Nature Energy, Engie, Total Energies, and others. You can read more about the conference here.