Drinking water
Aquaporin announces drinking water flat sheet order for Philips water solutions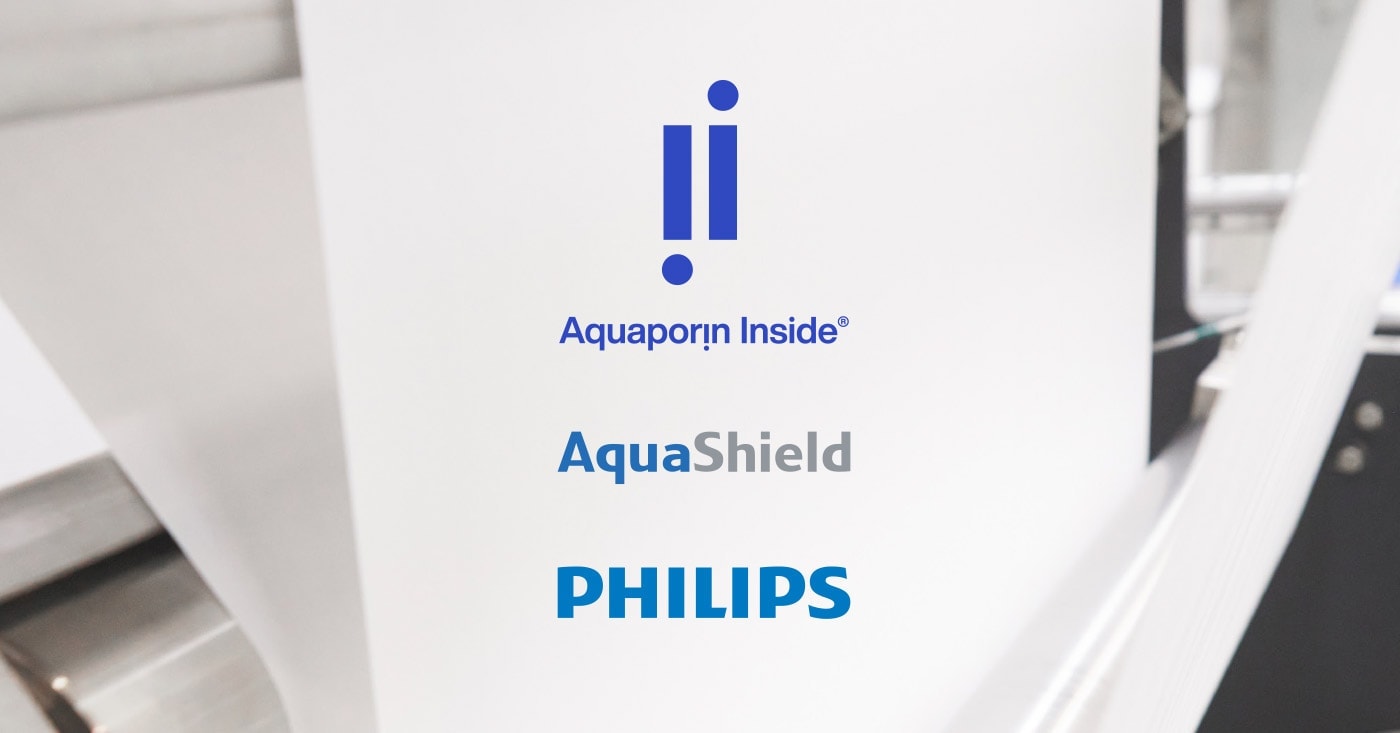 We are pleased to announce an order of flat sheets to AquaShield, a global brand partner of the health technology company Philips in the water solutions segment.
"After testing of Aquaporin's filtration technology, centered around the Aquaporin Inside® biomimicry formulation, we are excited about the prospects of the technology and see great potential in using this in our existing product portfolio. We believe this order can strengthen the quality and efficiency of our point-of-use products even further and help us deliver cleaner drinking water to our Chinese customers," says Alex Rishoj, CEO of AquaShield.
The Aquaporin Inside® flat sheets will be used to make membrane filters for Philips-branded drinking water appliances starting in China, and the order is expected to provide filters for circa 30,000 units in Philips Water's point-of-use range.
Matt Boczkowski, CCO of Aquaporin says: "We are delighted to announce this order with AquaShield. Philips is a worldwide leading brand, and this order is a testimony to our technology and potential of Aquaporin Inside®. We care about our unique technology being rooted in nature, which has also been a key differentiator for AquaShield who will use this in their Philips-branded products. This order underlines our determination to work with the most renowned brands in the drinking water industry and to offer the consumer the best drinking water products on the market."
The order is expected to be sent to AquaShield in 2021 and 2022.
Contact
For more information, please contact:
Kim Andersson
Commercial Director, Drinking Water
Phone: +45 4040 8442
Email: kad@aquaporin.com