People
Saving energy by utilizing a dairy waste product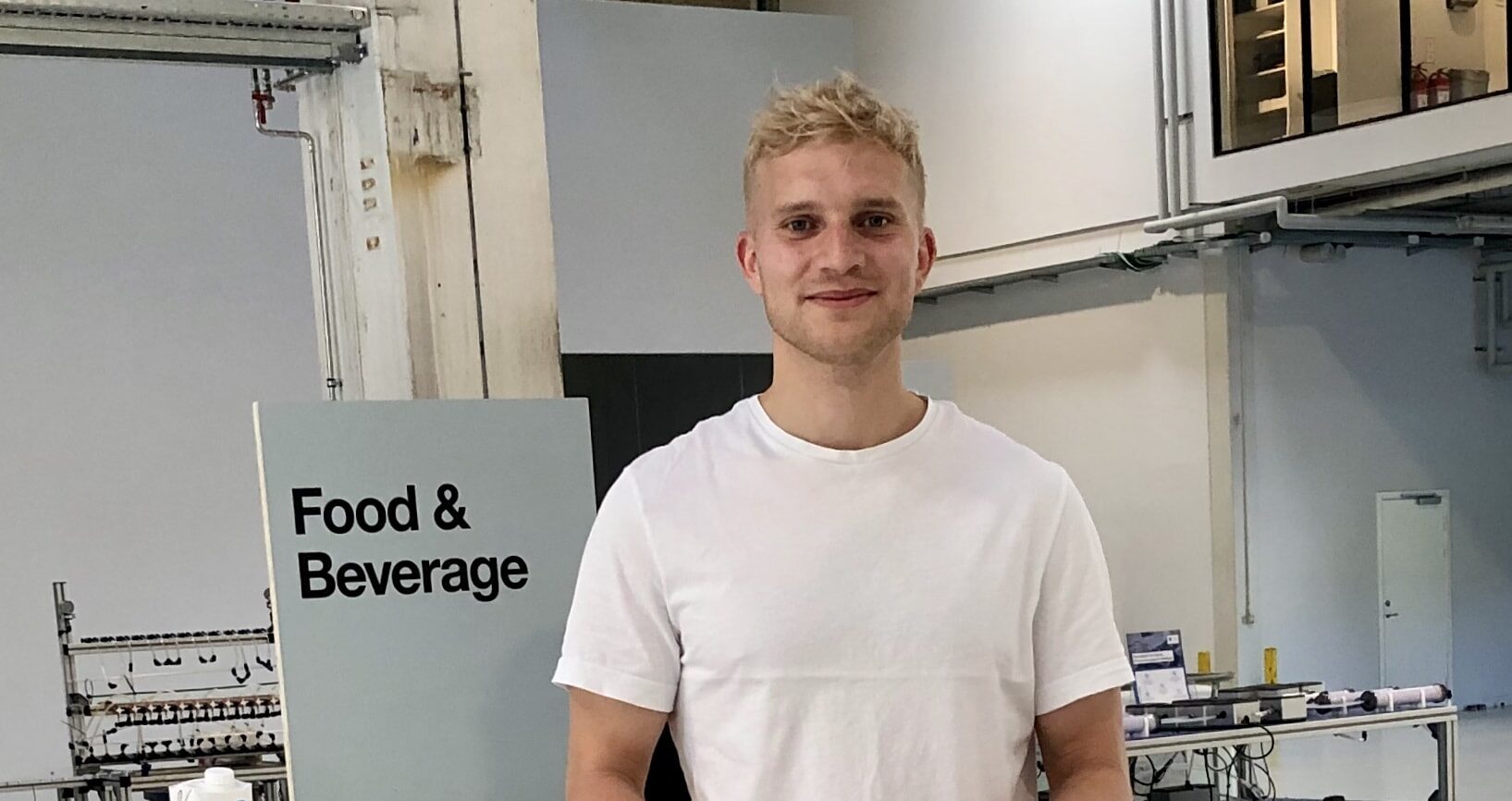 Jens Gørløv recently graduated as MSc in Dairy Science and Technology from the University of Copenhagen after finishing his master thesis at Aquaporin.
The project aimed to apply Aquaporin's forward osmosis technology to the dairy industry, who would benefit from saving energy by utilizing a waste product with a ready available osmotic pressure while also assisting their process of minimizing wastewater.
Here is what Jens gained from his project at Aquaporin A/S:
The background for my project was the dairy industry's need for an energy efficient technology to concentrate whey, replacing the existing reverse osmosis (RO) technology used for this purpose today. Experiments concentrating whey using forward osmosis (FO) membranes was conducted, utilizing a waste product, excess cheese salt brine from cheese production, as draw solution.
The aim of the project was to optimize operation and cleaning methods of forward osmosis membranes used to concentrate whey. Three different cleaning methods using commercially available cleaning detergents were investigated, comparing membrane performance recovery. Furthermore, experiments comparing FO and RO regarding concentration factor and -time was performed to further evaluate the potential benefits of FO-based whey concentration, besides being more energy efficient.
All experiments were performed in pilot scale at Thise dairy over six consecutive weeks. In brief, it was found that FO-based whey concentration can reach a higher dry matter content, in a shorter amount of time, while utilizing a waste product. More importantly, it was found that the membrane performance could be restored, without damaging the membranes.
For me, this project has been extremely exciting from day one. The Aquaporin facility is very impressive, the atmosphere is inspiring, and the people are helpful and welcoming. Aquaporin Academy quickly became a team consisting of students with different scientific backgrounds, encouraging and supporting each other during the entire process of our individual projects.
Entering an innovative company like Aquaporin includes a very steep learning curve, and the necessity to acquire a lot new knowledge is not taboo. Lectures and relevant scientific material are part of the introduction process. Furthermore, deadlines and presentations are part of fulfilling a project at Aquaporin. Not only is it helpful in finishing the final report, it also corresponds to the requirements you are expected to meet in your professional career, and therefore adds to personal development and serves as a great steppingstone.
"In general, Aquaporin provides a lot of opportunities and support, and I can only recommend grabbing any opportunity to enter this company."
Published on
June 2020
in
People