Industrial
Semiconductor wastewater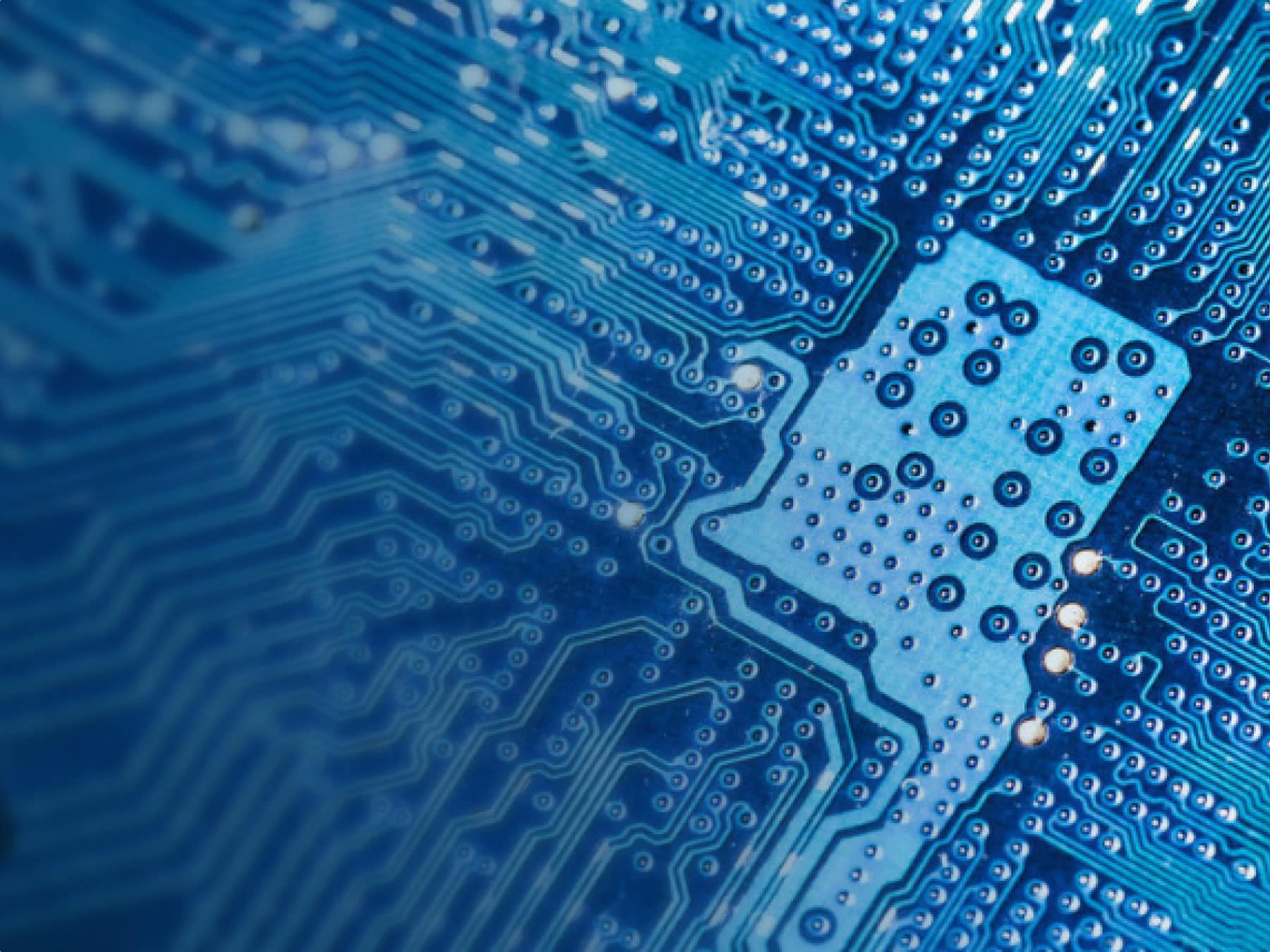 Semiconductor wastewaters are inherently difficult to treat. They are usually characterized by strong color, high COD, high levels of VOC and heavy precious metals. Conventionally, chemical coagulation and biological treatment are used to treat wastewater before discharge. Diminishing freshwater supplies and growing concerns on the environmental impact from industrial wastewater discharges have propelled Zero Liquid Discharge (ZLD) to be the new paradigm in some countries for industrial wastewater treatment in the recent years. Forward osmosis technology can potentially be incorporated to meet ZLD targets where all water is recovered and contaminants are reduced to solid waste.
Dewatering semiconductor wastewater using forward osmosis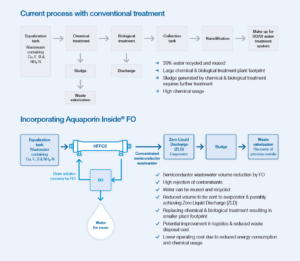 Advantages of using Aquaporin Inside® HFFO2
Up to 14x volume reduction for semiconductor wastewater
Complete rejection of copper and fluoride & at least 87% rejection to boron
93% of the water can be reused and recycled
Reduced volume to be sent to evaporator & possibly achieving Zero Liquid Discharge (ZLD)
Potential to replace chemical & biological treatment resulting in smaller plant footprint
Potential improvement in logistics & reduced waste disposal cost
Lower operating cost due to reduced energy consumption and chemical usage
The Aquaporin Inside® FO process can be easily retrofitted to existing processes and customized according to wastewater treatment needs
Simple flush cleaning with water to regain process performance
Interested in more details?
Get the full case directly in your inbox, by filling out the form below: