Events
Aquaporin is heading to Singapore International Water Week (SIWW)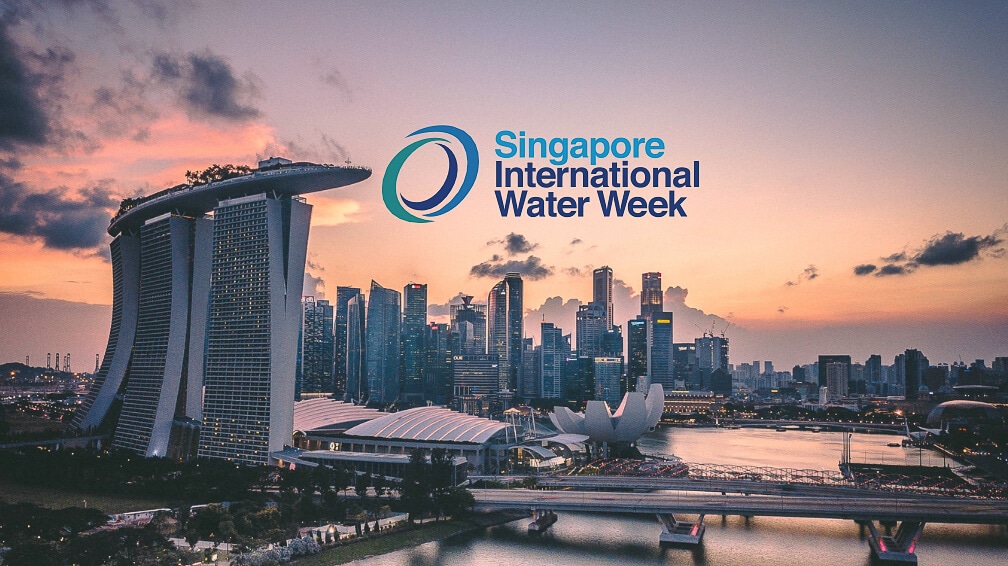 After two long years, Singapore International Water Week (SIWW) returns for a physical event from 18 April to 21 April 2022. Aquaporin, too, returns to the field. Come by our booth #B2-M45, where we bring you first-rate Danish water treatment technology that makes water treatment processes more sustainable. You can expect enlightening chats about our innovative technology and maybe even have your first taste of Aquaporin Inside® filtered drinking water.
Municipal and industrial water management
We are ready to greet you for talks about how to treat your raw water, your process- and wastewater, and your opportunities for recovering valuables.
At the stand, we will introduce three key features of our Aquaporin Inside® technology combined with two of our product lines; the Hollow fiber forward osmosis modules, and our new Aquaporin Inside® CLEAR (RO) membrane series:
Reduce waste and recycle water
Our forward osmosis modules enable you to reduce waste; our technology uses natural aquaporins to improve water reuse and concentration processes. As a result, they minimize waste and maximize the amount of water recycled.
Save energy
With our brand-new CLEAR series, you save energy. CLEAR is a series of low-energy brackish water RO elements. It delivers good quality permeate while keeping the energy consumption low.
Recover valuables
With forward osmosis, you can also recover valuable materials for reuse - valuables from wastewater streams, such as dyes, salts, nutrients, and metals, with minimal loss.
We look forward to meeting you!
About SIWW
SIWW is one of Asia's leading international water events, bringing thought leaders, experts and practitioners from governments, utilities, academia and industry together to share and co-create innovative solutions to meet pressing urban water challenges globally. Organized by PUB, Singapore's national water agency, SIWW will cover all aspects of the urban water cycle, reflecting current trends and issues in and around the water sector.
Published on
March 22
in
Events