Drinking water
How you can support the UN's sustainable development goal on clean water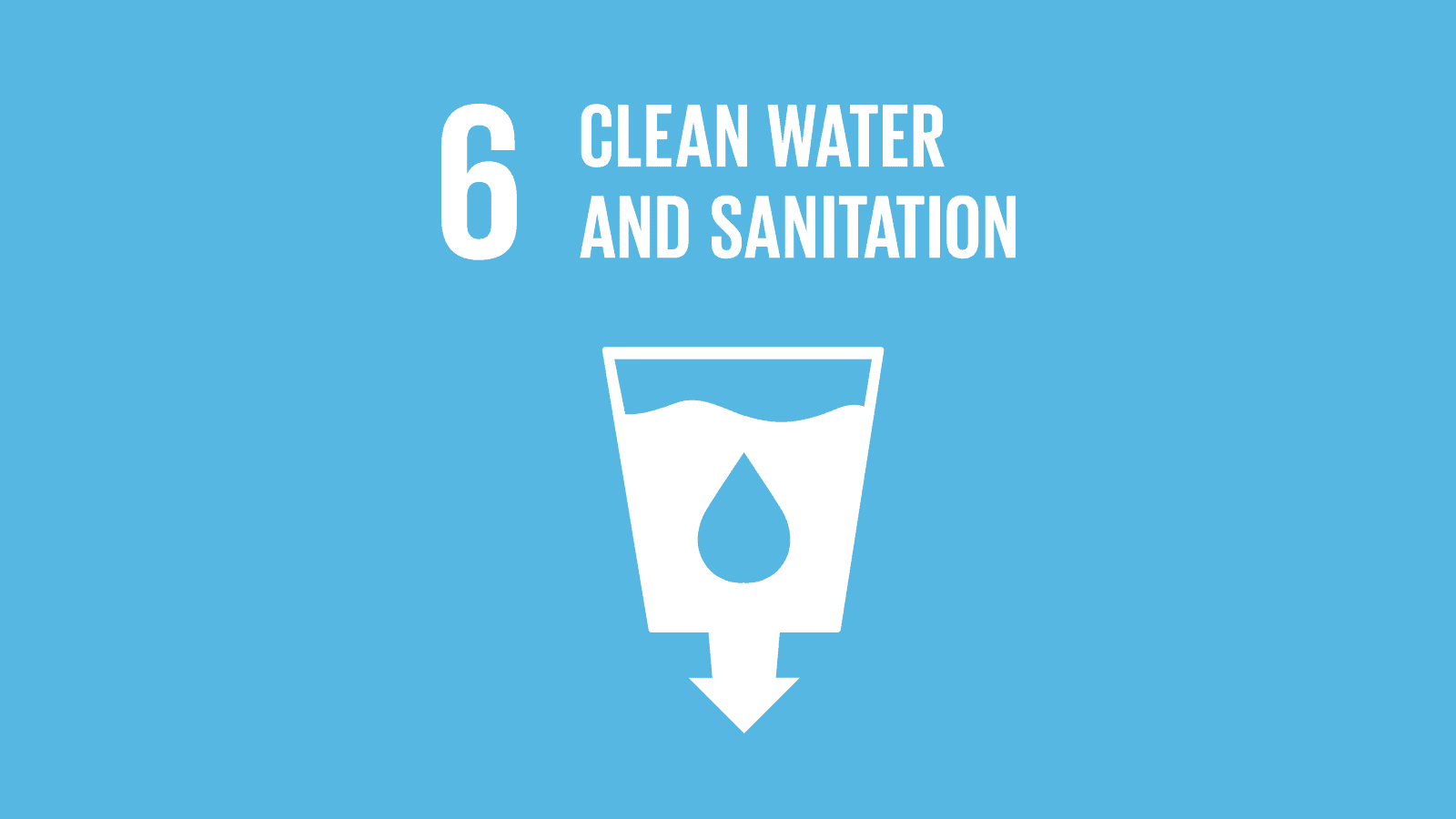 Organizations and companies of all sizes need to participate if we are to fulfill the UN's goal of ensuring clean water and sanitation for all. Learn what we are doing at Aquaporin – and how you can contribute too.
The UN's Sustainable Development Goals (SDGs) are among the world's most iconic and powerful drivers of innovation. They serve as a unique tool for focusing the effort to solve some of the most pressing challenges in the world.
SDG 6 is to ensure access to clean water and sanitation for all by 2030. It requires investment in infrastructure, sanitary facilities and hygiene at all levels, and business has a crucial role to play in achieving the sustainable development goals.
Currently, 40 percent - a proportion expected to rise - of the global population is being affected by scarcity of clean fresh water, and at least 1.8 billion people are using water from contaminated sources. To overcome this challenge and ensure access to clean water and sanitation for all requires a tremendous effort.
Fortunately, a growing number of companies are contributing to the SDG's already. This is good for both the companies and the world.
SDGs are a $12 trillion opportunity
The sustainable development goals have a huge potential for companies around the world. Business has a key role to play in achieving the goals, because the world needs their solutions if the world's biggest challenges are to be solved by 2030.
There is tremendous potential in integrating the World Goals into your business. The goals represent a huge economic opportunity - when people around the world overcomes poverty and are protected from hunger, disease, and exploitation, they gain financial profits. It opens new markets for companies around the world.
According to the Better Business Better World report by the Business & Sustainable Development Commission achieving the SDG's by 2030 will open up new market potential of $ 12 trillion a year in the private sector worldwide. So you can truly say that business goals and SDGs go hand in hand.
A solution for any purpose
Big issues require innovative solutions. At Aquaporin, we are dedicated to being part of that solution. When it comes to providing access to clean drinking water, Aquaporin has worked for years to develop simple water purification solutions for households. Likewise, we have a number of industrial solutions for industries in demand for reusing water and minimizing wastewater.
Whether you design kitchens or bathrooms, provide industrial consulting services or sell your own brand of water-related consumer products, we have the technology to make your water purification more effective.
Nature's own water purification
Naturally efficient and highly selective, our Aquaporin Inside® biomimetic membranes enable you to tailor-clean water more efficiently than ever before. The special architecture of the aquaporin channel allows only water molecules to pass while all other compounds are rejected. Aquaporin now uses this discovery in its development of water filtering devices to be employed in industrial and household water filtration and purification.
Water is essential to all life on Earth. But the requirements of water purification are different in every household, community, and industry. Our goal is clean, natural drinking water for all and the sustainable re-use of water and better management of wastewater in industrial applications.
We look forward to further engaging in collaborative projects, which will advance the broader development goals of the United Nations, particularly the Sustainable Development Goals.