Drinking water
Aquaporin water purifier launched by Turkish home appliance manufacturer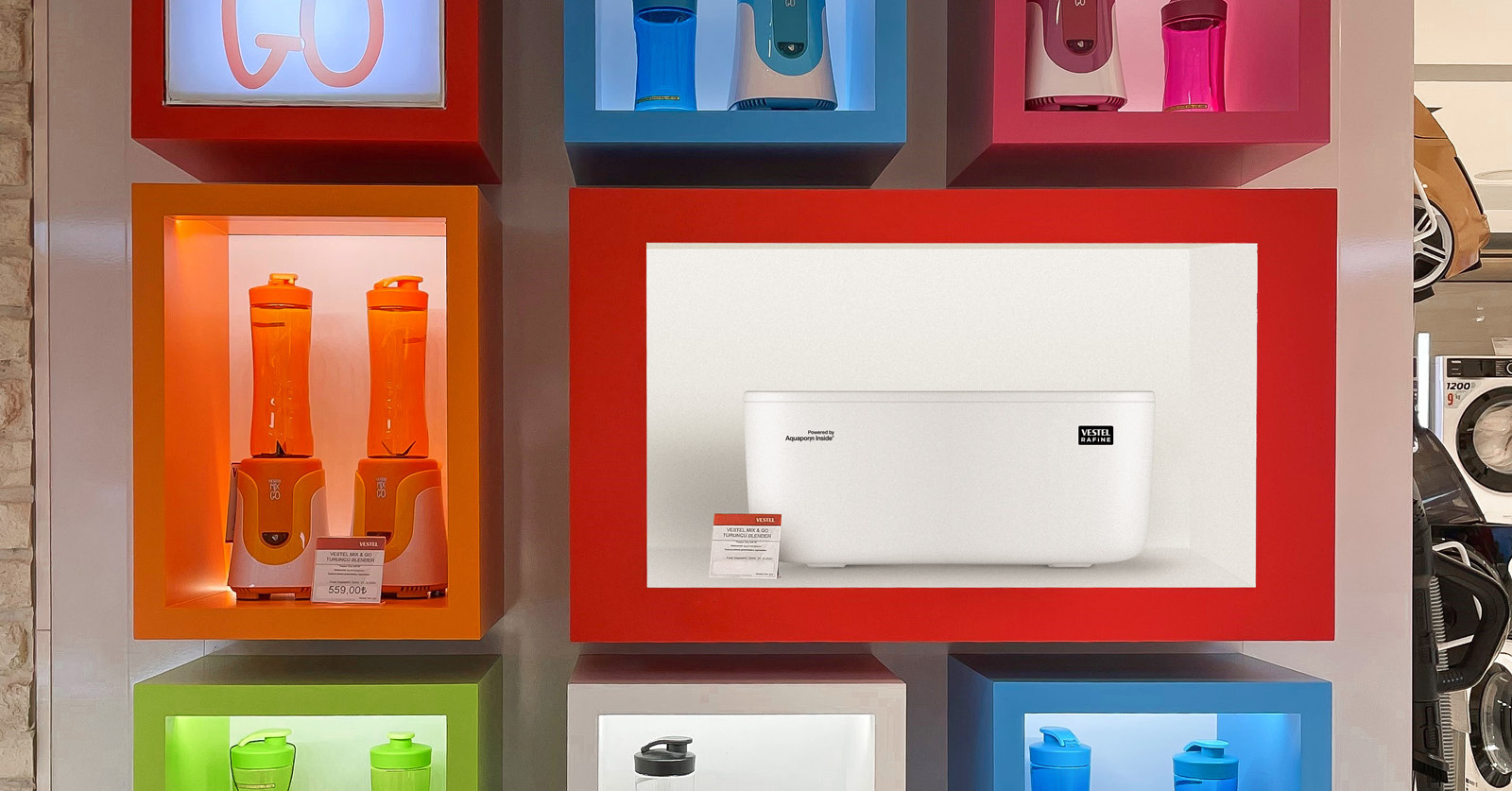 Turkey's leading technology company, Vestel, has launched a water purifier under the name Vestel Rafine in collaboration with Aquaporin on its website and in its stores across Turkey.
The Vestel Rafine purifier is powered by the Aquaporin Inside technology and will be available to all Turkish customers looking for an efficient and high-quality water purifier. By taking the strategic decision to add their first water treatment device to their large product range, Vestel will continue their global growth in the white goods segment with their wide distribution network.
"Vestel is a leading technology company and an ideal blue-chip partner to scale up our commercial activities in Turkey. We value the trust they have placed in us to help them provide their customers with a safe and responsible drinking water solution. We look forward to continue building a successful and prosperous collaboration with Vestel," says Aquaporin CEO Matt Boczkowski.
Providing Turkish customers with clean and bottle-free drinking water
"Compared to bottled water, a water purifier is both practical, environmentally friendly, and suitable in price, why it is becoming a necessity in many Turkish homes. Water bottles are an unsustainable choice, but they are also becoming a cost issue," says Kim Andersson, Commercial Director, Drinking Water, Aquaporin.
With the Vestel Rafine water purifier, customers can enjoy clean, great-tasting water directly from their tap. With the NASA-approved Aquaporin Inside technology, the purifier delivers superior quality drinking water without requiring any external power source.
"As one of Turkey's leading technology brands, we at Vestel continue to add comfort and convenience to our users' lives with our products. With the Aquaporin water purifier, which purifies tap water and makes it drinkable, we will contribute to more responsible water consumption while supporting individuals' desire for a healthy life. With the cooperation with Aquaporin, our consumers will be able to drink purified, clean tap water instead of plastic-bottled water," says Vestel CMO Duygu Badem Uylukçuoğlu.
About Vestel
Vestel's group of companies consists of 28 companies, 18 of which are abroad. As one of Turkey's leading technology companies, Vestel has been Turkey's export leader 24 times in a row. Representing an important power for the Turkish economy with its employment of over 19 thousand people, Vestel is one of the top 2 manufacturers in the European TV market and one of the top 5 manufacturers in the white goods market with its technology development competence and its share in exports. Vestel carries out all of its production in Vestel City, one of the largest factories in Europe, located in Manisa. In Vestel City, which has an area of ​​1.3 million square meters, the Industry 4.0 transformation, which has been going on for more than 6 years, has been completed by 90 %. Vestel, the world's first electronics and white goods company and Turkey's only brand featured in the National Geographic Mega Factories documentary series, is also the recipient of the "World's Most Excellent Television Production Factory TPM Special Award".