Events
Webinar: How to overcome industrial wastewater challenges with forward osmosis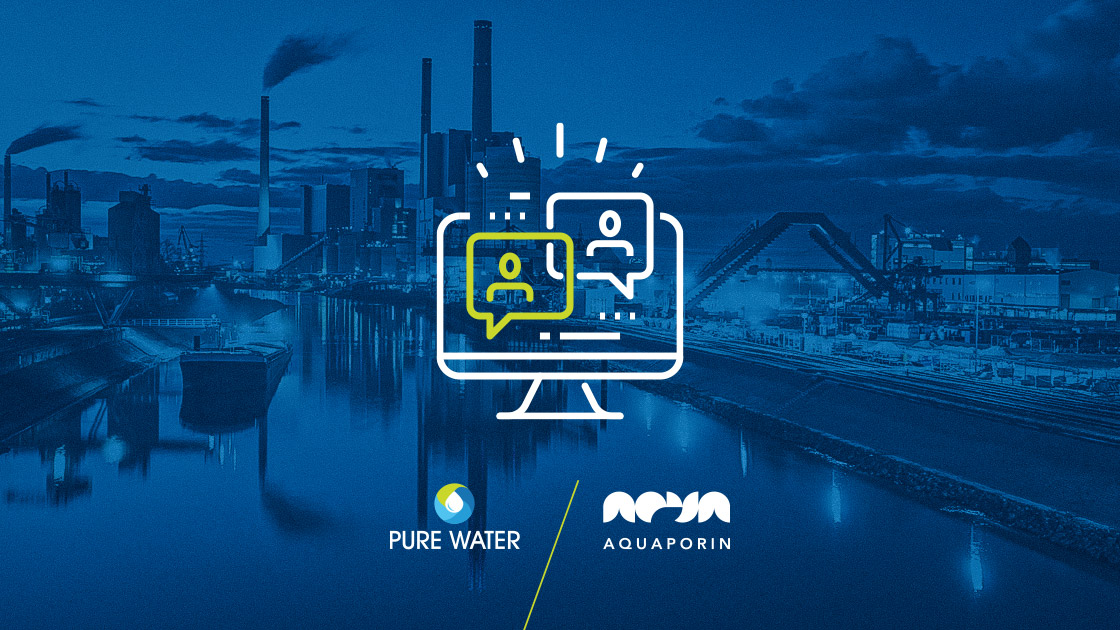 Together with our partner Pure Water Enterprises Pvt Ltd. we are inviting you to join our webinar 'How to overcome industrial wastewater challenges with forward osmosis' on February 18, 2021 - 10:00 AM (CET).
During this webinar we will explain what forward osmosis (FO) is, and why it is an efficient and sustainable technology for reusing industrial wastewater and minimize liquids for discharge.
We will give you insights into the advantages and benefits of FO and answer the most common questions about FO such as what FO can be used for, what is the difference between FO and RO, how does FO contribute to ZLD / MLD etc.
And finally, we will give you some guidance on how to get started with an FO pilot project.
Interested in watching the recording? Download it here!
Published on
February 21
in
Events