People
A professional and social journey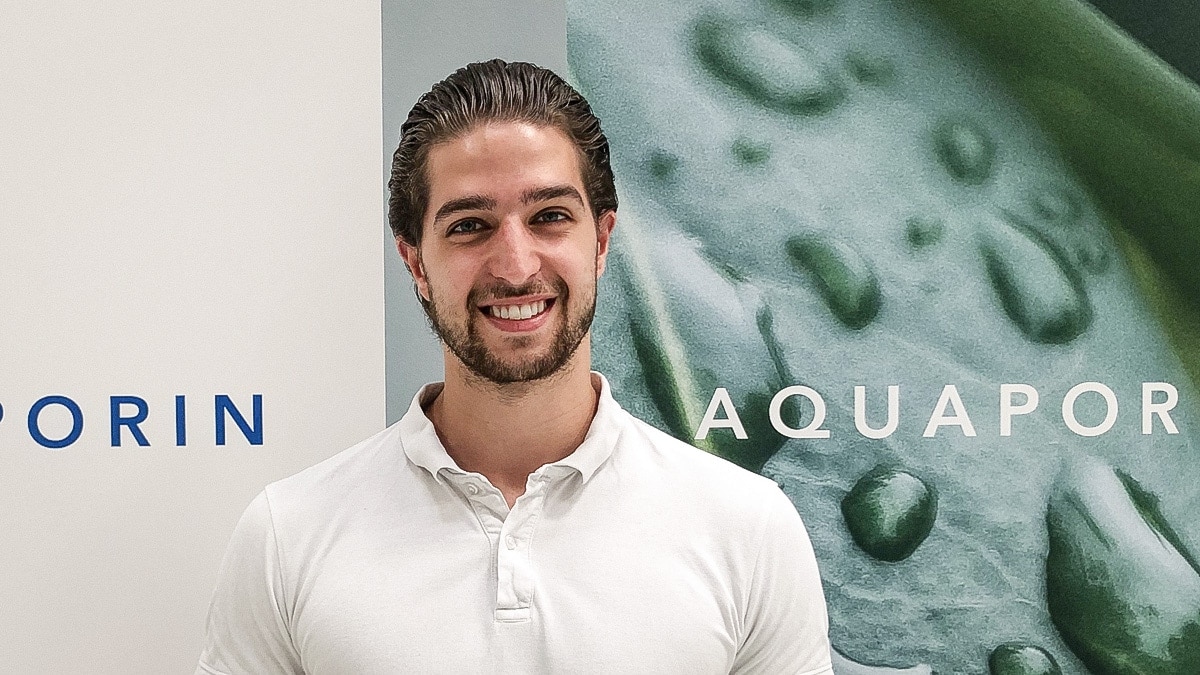 It all started when I heard about Aquaporin from a fellow student. Researching the company, I was instantly intrigued. Luckily, the Academy had a spot for me, and I could begin six months of hard and rewarding work surrounded by a great team.
By Thomas Ludwig Uttrup, graduate from Aquaporin Academy
Two projects in six months
During my half-year-long internship at Aquaporin Academy, I have worked on two projects. I started out testing whether a small change in the transmembrane pressure (TMP) could boost the forward osmosis membranes' performance and what TMP change was optimal.
Later on, I dived into another project with Aquaporin's FO Product Development Team to test if their membranes tailored to the F&B market could be used to filtrate alcohol. The main purpose was to find out if the Aquaporin Inside® coating could withstand ethanol exposure and to what degree since ethanol is a swelling agent that can cause the coating on the inside of the fibers to swell up and break.
The perfect work-life balance
The Academy has expanded my network both professionally and socially. I have had a perfect work-life balance and been surrounded by co-students in a great working environment where I could work on my projects independently, get hands-on experience and take a break and clear my head with the other students and supervisors in a safe and fun environment.
As for my career, I am very happy that my Aquaporin journey doesn't end here. I am staying on board and writing my Bachelor's Thesis in collaboration with Aquaporin as well.
Published on
June 2021
in
People