People
Defining the potential of Aquaporin's brackish water technology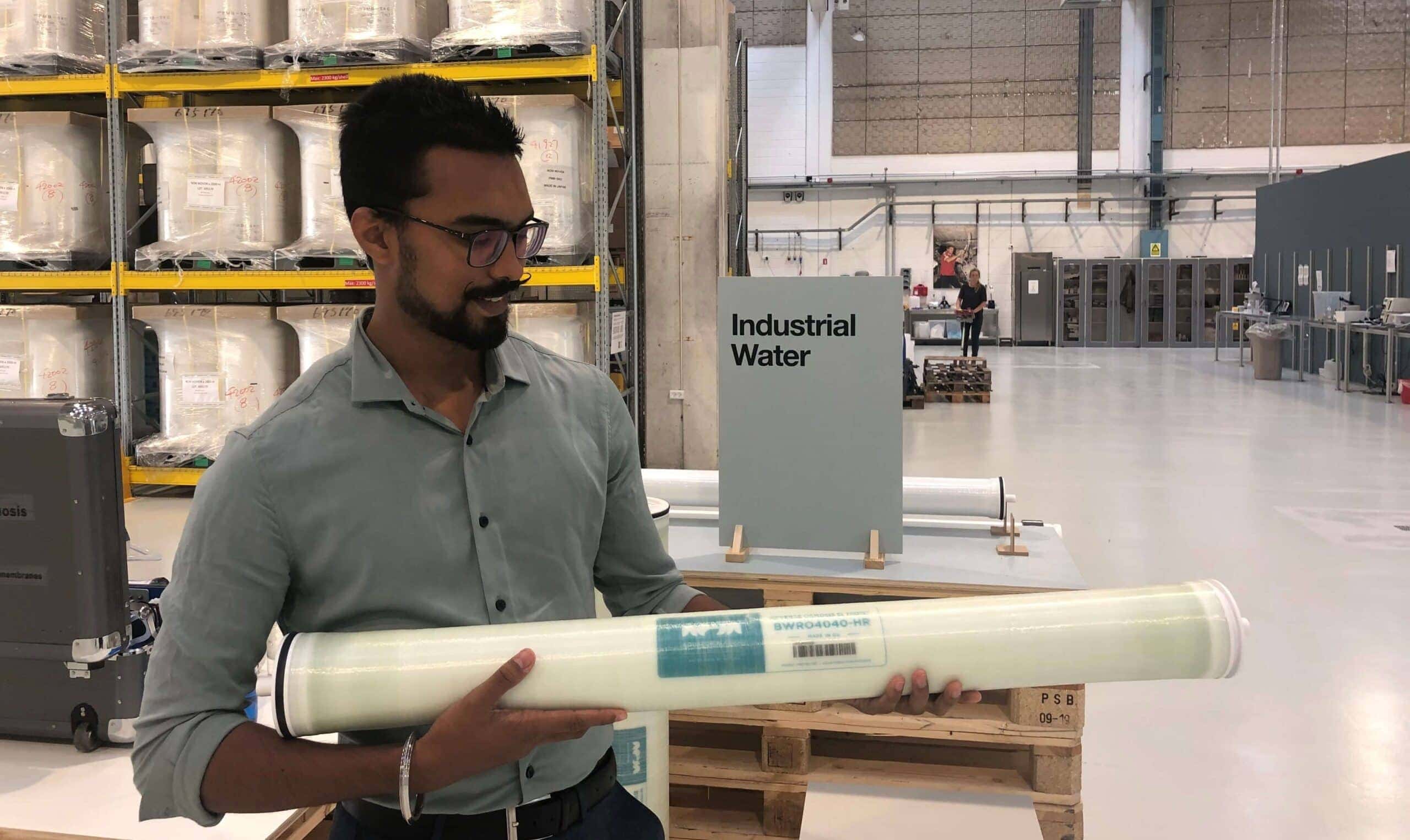 Adarsh Raj graduated as M.Sc. in Business Administration and Bio-entrepreneurship from Copenhagen Business School after finishing his master's thesis at Aquaporin.
The aim of the master's thesis was to understand Aquaporin's prototype Brackish Water RO technology in better detail, both in terms of the technical offering and its market potential. Integrating Aquaporin proteins in conventional RO membranes can enhance the capabilities of the element greatly, thus finding use in all industrial wastewater treatment spheres.
Water pollution and scarcity as a driving force
The driving force for my thesis was the fact that the biggest sources of water pollution in the world are industrial manufacturing and production activities all over the world. And to treat their waste waters, these industries still depend on conventional reverse osmosis technologies (especially Brackish water RO) – which are capital and operating expenditure intensive. In a time when around half the world's population lives in water scarce regions, we must resort to new technologies capable of solving this problem – while also ensuring its acceptance by the end customer and its positive business potential.
To tackle this challenge, Aquaporin has created a range of prototype brackish water RO (Aquaporin BWRO) elements for application within these industries – which include textiles, electronics and semiconductors, oil and gas, desalination, petrochemicals, metal industry, etc.
Combining the product features with market requirements
The aim of my project was to understand to what extent the new product solves the current challenges in the treatment industry. For this purpose, a proper in-house evaluation of the product performance was conducted, connecting it to benchmark tests with competitor offerings and connecting it further to customer tests and interviews. A range of customers across industries and segments were selected to understand their pain points, which helped make the final suggestions for a next gen BWRO product, while also understanding the cost aspect and market willingness to pay for such a solution. It was found that the Aquaporin BWRO product range was on par with the best available RO membranes on the market, but for the industry to adopt a premium priced RO technology, they needed a bigger motivation – especially in terms of sustained higher rejections at lower pressures. Nonetheless, it was a big achievement for the Aquaporin team, as the development of Aquaporin BWRO elements was an EU funded project, and the team managed to create a competitive range of products within three years, whereas the leaders in this industry have been developing the same since last 30 years!
Involved in the core of every units of Aquaporin
I have now been with Aquaporin for a year and the biggest strength of this company is having a team who believes in their technology. A belief which acts as a firm support system to all their efforts and experiments. As part of my thesis, I had the opportunity to depend on and learn real life 'bio-business' directly from this team, which accelerated my learning curve greatly. I learnt how R&D, manufacturing and marketing must work together to create answers to the world's problems. And I am proud to have learnt it firsthand at Aquaporin.
Published on
July 2020
in
People