People
Shaping the commercialization of BWRO membrane for food & beverage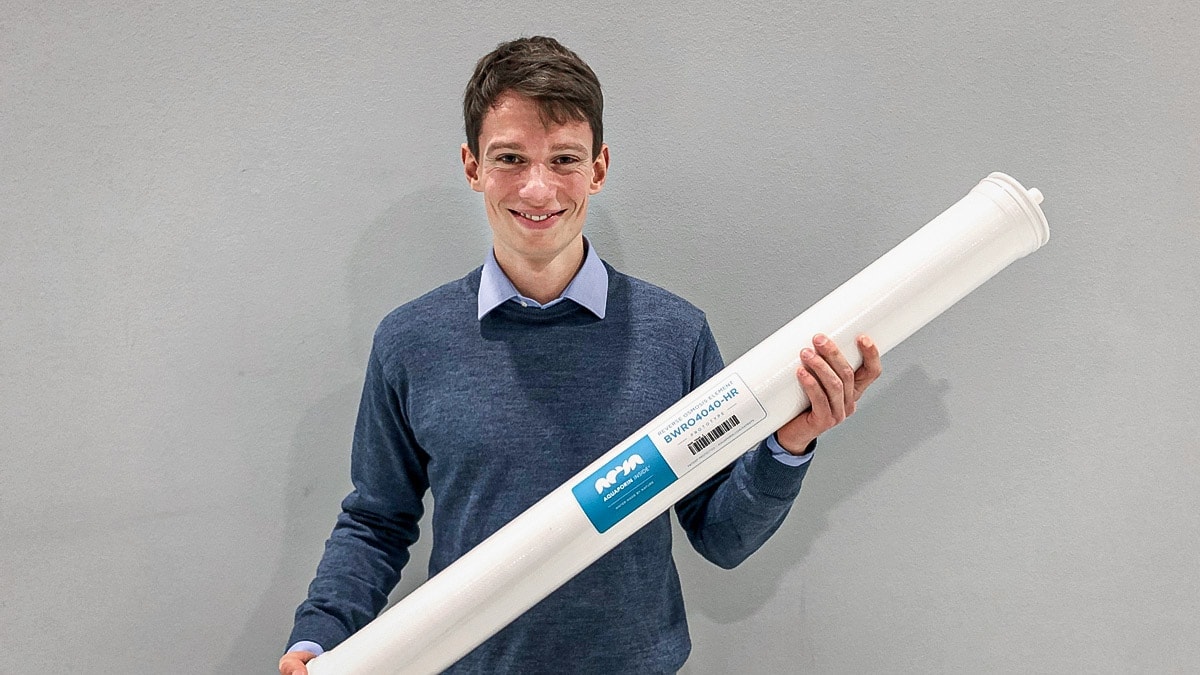 In November 2018, I joined Aquaporin as part of their Aquaporin Garage initiative. The following year, I went on to join Aquaporin as PA to the COO, Joerg Hess. Through working with Joerg, I realized that I wanted to write my thesis with Aquaporin, focusing on the commercialization of one of their products.
At the time, I was already involved in the development efforts of a novel Brackish Water Reverse Osmosis (BWRO) membrane for the Food & Beverage market and I chose the commercialization of this product as the focus of my thesis. Specifically, I developed a data driven approach to value-based commercialization. I used performance data from membrane tests as input in an economic model to capture the economic value proposition for customers in the F&B market. I found that when using Aquaporin BWRO membranes, our customers can build a more compact system with a higher throughput of feed to product which translates into significant cost savings.
BEING PART OF AQUAPORIN ACADEMY MEANS BEING PART OF A BIG TEAM
I was accepted into Aquaporin Academy in August 2020 and I finalized my thesis in December 2020. It was truly a fascinating journey to write my thesis with Aquaporin and to experience the guidance, discussion, and collaboration with so many bright people. I counted a total of 35 employees from Aquaporin, who in one way or another helped me shape my project.
FROM THEORY TO PRACTICE
The result was that the findings in my thesis were interesting to both my supervisor at DTU, to me, and also to Aquaporin. I think the most unique learning for me as a graduate from the Aquaporin Academy is that all academic projects performed at Aquaporin truly matters to Aquaporin as a company and, therefore, the expectations, structure, and supervision are in place to make a fantastic thesis. Upon completing my studies, I was offered a permanent position at Aquaporin as Executive Project Manager to the COO. I am excited to continue my journey with Aquaporin and I look forward to a promising 2021.
Written by Kristian Ejlsted
Published on
January 2021
in
People