Drinking water
Partnership to improve Indians' access to clean drinking water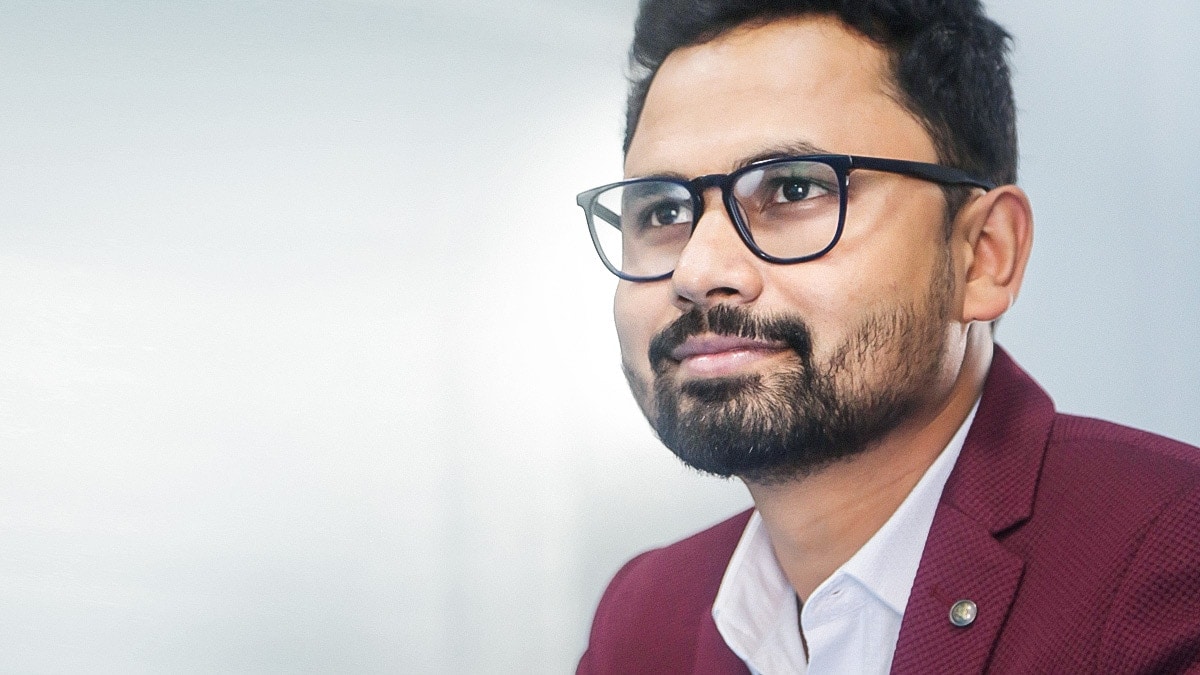 India ranks among the most water-stressed countries in the world. Untreated industrial wastewater polluting, poor sanitation and a rising urbanization are some of the reasons why the country finds itself in a devastating water crisis. Fortunately, a large pool of innovators, initiatives and solutions to improve the access to clean water are starting to make a difference. One of those is Resource Environmental Engineering Private Ltd., one of Aquaporin's first Premium Resellers.
LOOKING TO MAKE A DIFFERENCE
Resource Earth designs and provides water, waste and energy management solutions that contribute to the sustainable development of communities and industries. Harish H Paramesh, Founder and CEO of Resource Earth, sees it as his call to help provide clean drinking water and beat water scarcity.
"In India, our access to quality water is low and water scarcity is a major problem. Our biggest accomplishment so far is that we have provided drinking water purification units to 300 rural villages," Harish says with pride in his voice.
His vision is to provide sustainable solutions to all the different facets of water management. The moment he came across ZERO powered by Aquaporin Inside®, he instantly knew he wanted to pursue the product.
"It spoke to me because most of the purifiers on the market are driven by pumps and therefore require electricity. That is a problem some places in India. Eliminating the pump and electricity needs makes a huge difference and is a lot more sustainable. I believe ZERO will add value both to us and to our customers," Harish says and continues:
"Roughly 150 million Indians lack access to clean drinking water, so there is space for new technologies and upgrade of existing solutions. India is a very diverse and continually evolving market for water-related technologies. That's why we saw a huge opportunity with a product like Aquaporin's."
CHOOSING AQUAPORIN FOR THE JOURNEY
With a background in Environmental Science, Harish has spent his adult life pursuing his passion: water. As Aquaporin's technology fits right into the interface between water and science, Harish has been fascinated of Aquaporin from the very beginning.
"I've been keeping an eye on Aquaporin for a long time. I am fascinated of Aquaporin because I can see the potential of their technology. I was looking for a domestic drinking water solution to provide to my customers, and Aquaporin's matches our sustainable vision. I am happy to be part of the clean water revolution," Harish says.
With water in their DNA, Resource Earth has found a partner with mutual interests and values in Aquaporin. However, that is not all it takes to build a good partnership according to Harish. To him, a good partnership also requires trust and belief in the product and the people behind it.
"There is no formula to success, but we believe our partnership with Aquaporin will bring value to our customers. We aim to grow with Aquaporin on the Indian market, and their proactive approach ensures us we are on the right track," Harish says.
DEEP DIVE INTO THE OCEAN OF WATER PURIFICATION
We have created a guide to provide you with insights on household water filtration and introduce you to our recommended solution for providing clean, sustainable, and great-tasting tap water to consumers. Get the reseller's guide to water filtration here.