People
Working with a sustainable solution for reusing textile wastewater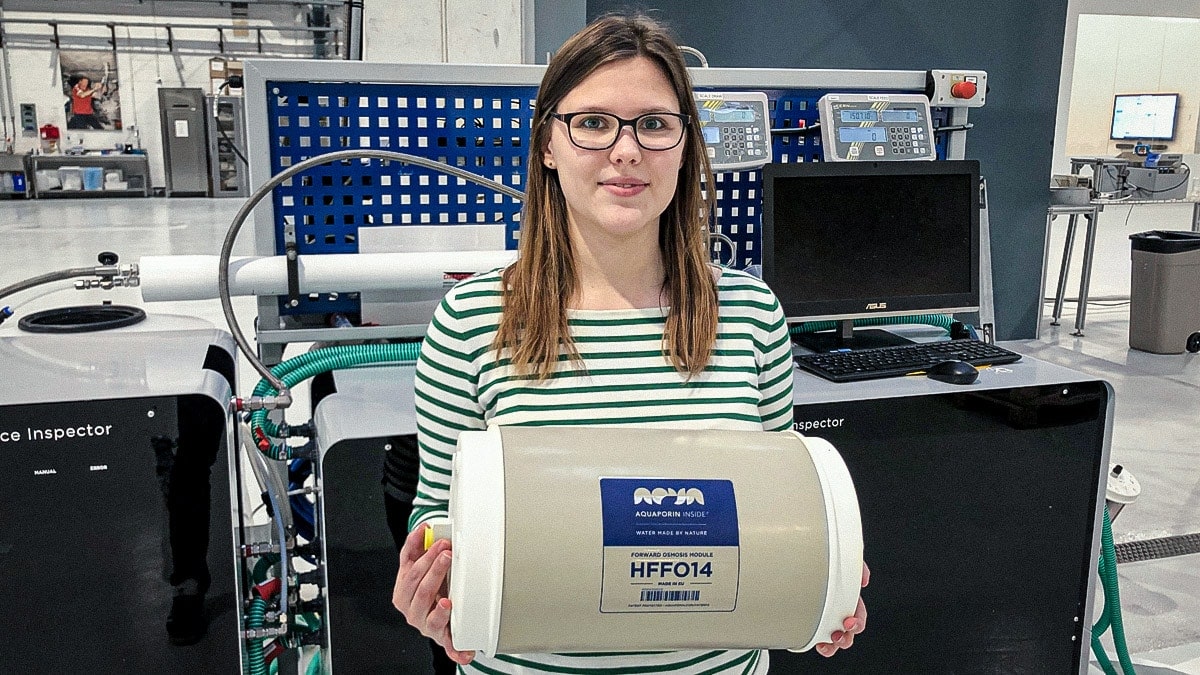 An internship is an obligatory part of my bachelor's degree in chemical engineering at Aarhus University. I chose to apply for Aquaporin Academy because I wanted to make a difference and make positive contributions to solving the global struggle for clean water through sustainable solutions.
I had not been introduced to membranes or wastewater treatment as a part of my studies yet, so I thought the internship would be a great opportunity to learn about these subjects.
THE FOCAL POINT OF THE PROJECT
The project I was working on during my internship was applying forward osmosis (FO) to industrial wastewater. The objective of my project was to elucidate the applicability of FO to textile wastewater. I was working mostly with the product HFFO14 in a pre-pilot setup on textile wastewater.
The experimental work showed positive results, with a stable flux at the aimed value and high rejections for COD and TOC with a rejection of above 90% for both. I was also doing smaller lab-scale tests with FO on pure textile dye. The results for these experiments were not as positive. The rejections for both COD and TOC were lower than expected at around 80-90%. There was also a transfer of colour to the draw for some of the draws I tested. However, textile dye is very complex and it would require further investigation to draw conclusions on the colour transfer. Unfortunately, I did not have time to do so during my internship.
ACADEMIC AND SOCIAL VALUE
Being a part of Aquaporin Academy has been a valuable experience both academically and socially. Working at a real company has given me the possibility to utilise my theoretical knowledge from my studies in practice.
It has been nice working alongside other students in the same field but from other universities, and we had a fun and informal environment, which made the internship even more enjoyable.
Written by Mette Vehl Poulsen
Published on
January 2021
in
People