People
Aquaporin Academy's first Process Operator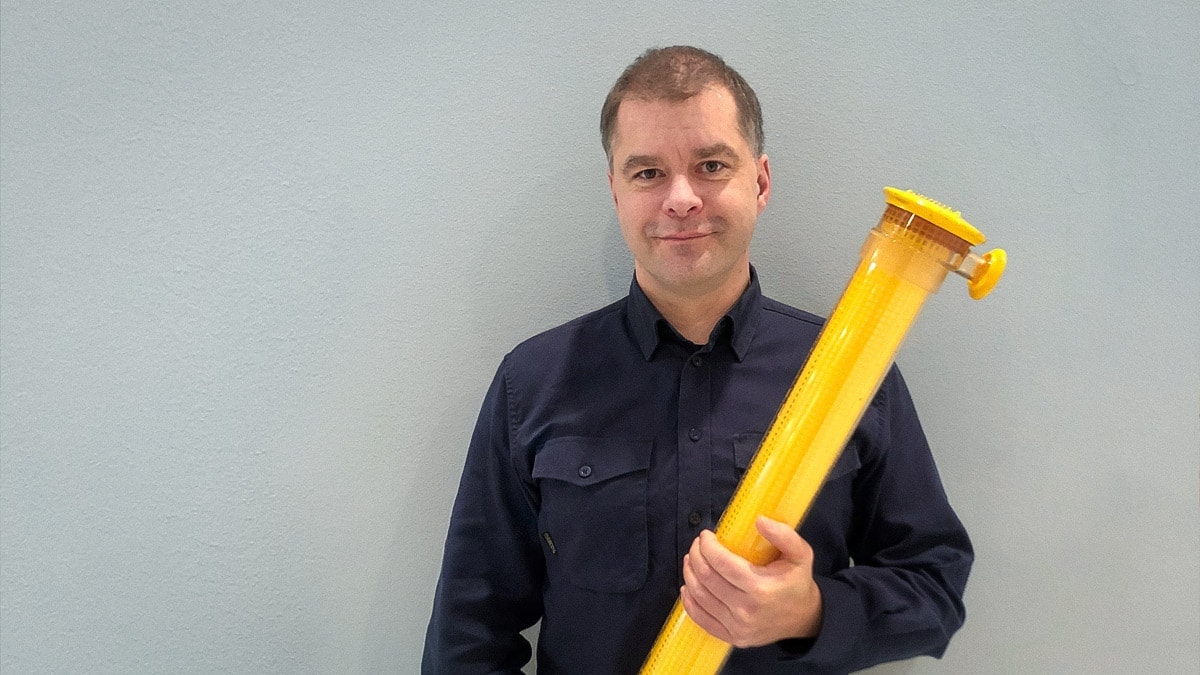 This spring, I was the first-ever Process Operator to graduate from Aquaporin Academy. My two years of apprenticeship at the Academy have been the most rewarding period of my entire career, and I am delighted to be able to continue working for Aquaporin.
By Tune Hansen, graduate from Aquaporin Academy
In spring 2019, Aquaporin invited me to help them set up a new production line. The opportunity to leave my own mark on a production process appealed to me, so I happily said yes. After the production line was set up successfully, I moved onto other exciting tasks such as quality control and research and development. My work involved a lot of hands-on experience with Aquaporin's various products, especially when it came to testing the products' operational limitations and scope. I was pleasantly surprised to learn that the test results I generated made it onto the products' datasheets. To me, Aquaporin's fact-oriented approach is very appealing.
MOTIVATED BY REVOLUTIONARY TECHNOLOGY AND A DIVERSE TEAM
At the moment, I spend most of my time at Aquaporin setting up the production facilities for producing the next generation of hollow fiber membranes. These membranes have the potential to revolutionize energy consumption in food and beverage filtration. This means I am working with cutting edge, green technology on a daily basis, which is a powerful motivational factor for me. The same goes for the team. At Aquaporin, it doesn't matter what kind of educational background you have; if you can contribute, you are part of the team. As such, we are a very diverse group of employees that brings together many different ways of approaching challenges – always for the better.
Published on
March 2021
in
People