People
From Academy student to full-time employee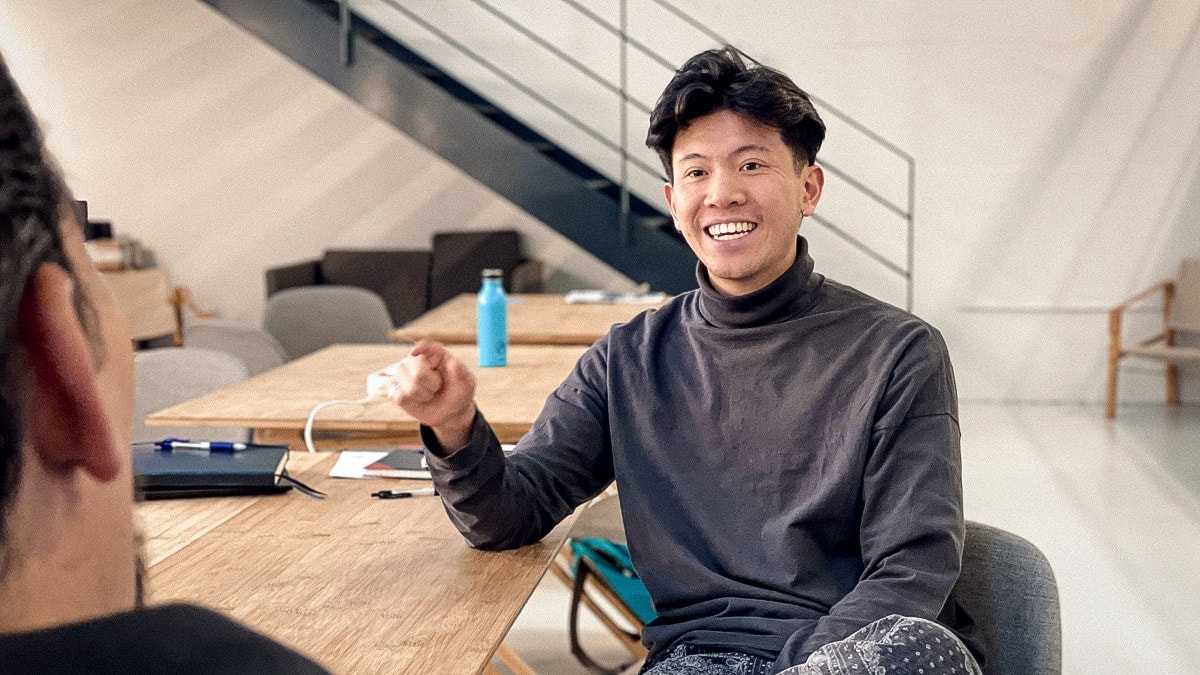 Before Hanh Le was offered the job as Applications Engineer at Aquaporin, he was picking his brain at Aquaporin Academy. Through the years, 125 students have graduated from the Academy, and 24 of them have been employed by Aquaporin afterwards.
Hanh came from Germany to Aquaporin Academy without any expectations or ideas of how things would unfold. Open to all sorts of projects and challenges, he was looking forward to experiencing a new working culture in a new country surrounded by new colleagues. The initial plan was to stay for four months, but already after the first two months had passed by, Hanh started looking for an opportunity to stay longer.
"I could imagine myself staying at Aquaporin as I liked the company, the work, the colleagues, Copenhagen, and so I reached out to my supervisor to hear about employment opportunities. After some temporary positions, a permanent job was offered to me, and I gladly accepted," Hanh says.
Making a mark
Hanh is proactive and self-reliant by nature, and he believes those are some of the reasons he qualified for a job. Furthermore, he was in luck, as there was a good match between his competencies and Aquaporin's need for an engineer in the interface between R&D, technical customer support, and commercial activities.
"I was given the freedom and responsibility to act on my own. It all happened very naturally through the open and helpful communication I had with my supervisor and colleagues," Hanh says about being offered the job.
As he was part of the Academy towards the end of his Master's Degree, he already had a lot of relevant experience in his baggage, including several student jobs and internships in the field of chemical and environmental engineering.
"It was probably also helpful that I came from a university abroad with different approaches, perspectives, and focus on problem-solving. But I think my main advantage was that I already knew the company, the working environment, who to ask for certain problems, and the internal terminologies and workflows," Hanh says.
What motivates Hanh is to see Aquaporin thriving with him being part of it, and he's ambitious about the future. Being employed as a reverse osmosis applications engineer, what he looks most forward to in his new job is initiating, developing, and supporting tailored solutions for customers from start to end, and learning and gaining valuable experiences along the way.
Published on
January 2022
in
People