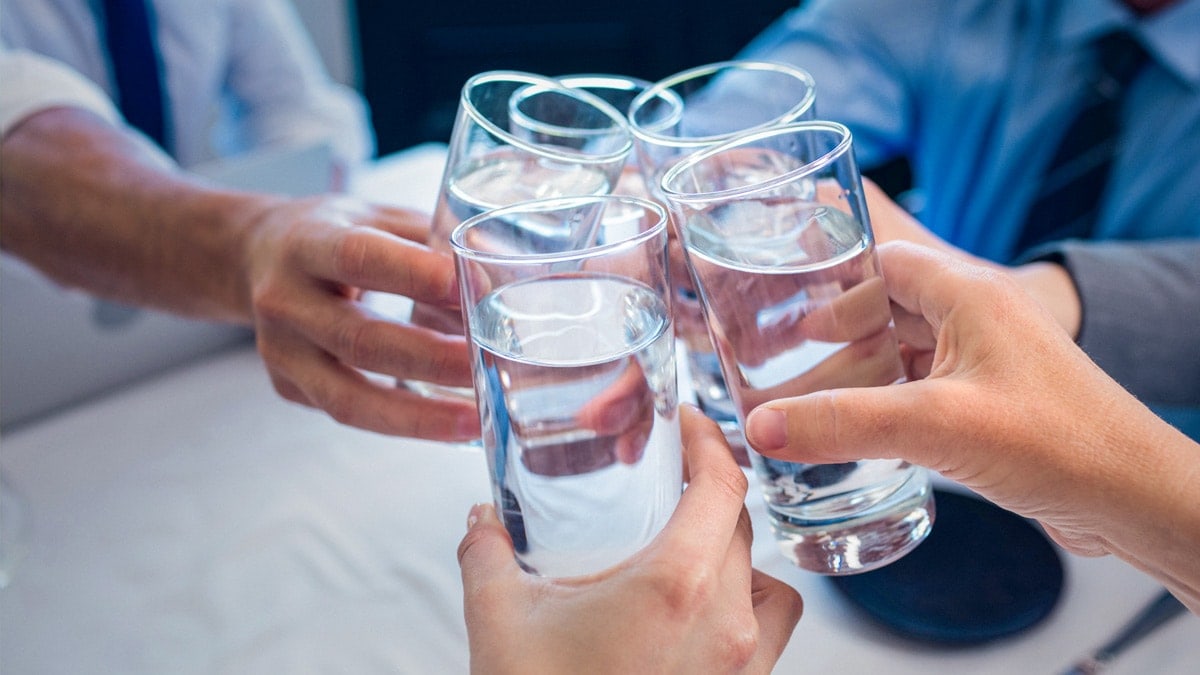 To market our drinking water household products, we partner up with what we call Premium Resellers. We carefully choose the ones we share beliefs with, because common values and ambitions are often the best foundation for a successful partnership. We invest in our partnerships, offer our Premium Resellers a unique opportunity to resell our Aquaporin Inside® products, and put our Premium Resellers' experience at the forefront.
At Aquaporin we are working to preserve the Earth's most valuable resource – water – by combining advanced engineering, biotechnology, and natural aquaporins. Limited access to clean drinking water is one of the world's biggest challenges. Water resources are at risk and public trust in municipally supplied drinking water is under pressure, leading consumers to seek alternative solutions. We empower people to access clean drinking water directly from their own tap to avoid the large plastic bottle consumption and thereby plastic pollution.
Our drinking water solutions include filter elements and purification systems for residential and private households. They naturally filter water, removing all bacteria, viruses and other contaminants to produce great tasting, life-giving water, efficiently and inexpensively.
Differentiate yourself on the market
At Aquaporin, we do our utmost to support our Premium Resellers, knowing their success is our success. When we engage in new partnerships, we make sure to give our Premium Resellers a proper on-boarding to Aquaporin and ongoing support to ensure a great experience when collaborating with us. These are some of the things you can expect as a Premium Reseller:
ADD A PREMIUM PRODUCT TO YOUR PORTFOLIO
Aquaporin Inside® is a unique technology based on the Nobel Prize-winning discovery of nature's own water-leading aquaporin proteins, ensuring you a high-quality product. The technology is patented, and no other company is allowed to incorporate this type of natural biotechnology in their products.
RETURNING CUSTOMERS THROUGH RECURRING FILTER SALES
With our exclusive network of resellers selling Aquaporin Inside® products on a global scale, you are secured the aftersales of filter replacements.
A LOCAL SUPPLIER WITH A GLOBAL IMPACT
Together we can build a global and unique brand that will benefit you, your customers, your local environment and the planet at the same time.
BE PART OF A SUCCESSFUL JOURNEY
Aquaporin is on an exciting quest to revolutionize the water purification market with our natural water treatment technology. As a partner, you can be part of the revolution.
As an Aquaporin Premium Reseller, we make sure you have the material and support you need to be successful in reselling our products. You will have direct access to a team of sales and product support, and access to our Reseller Portal, where all marketing- and product-related materials are available at your convenience.
What are our premium resellers saying about partnering with Aquaporin?
"Unfortunately, some of our water infrastructures are very old and need to be renovated. Based on this, we have problems with water supply and quality. But with Aquaporin's products, we can have drinking water close to us in a perfectly clean and natural way."
Ilija Andreevski, CEO of Ecotip
"Together we found out what is required in Turkey, what the key success factors are and what the people need. We agreed on the next steps and took action immediately. It was a smooth process, and every time I needed something from Aquaporin, they reacted very fast,"
Yasin Kasa, Co-founder of Nordic Foreign Trade Ltd.
Join an exclusive team of premium resellers
If what you have learned about Aquaporin and being an Aquaporin Premium Reseller has intrigued you, and you want the opportunity to be part of Aquaporin's development and set the stage on your market for Aquaporin Inside®, we would love to hear from you. Click here to book a meeting with us.