Drinking water
Ecotip has partnered with Aquaporin to "make the world a better place"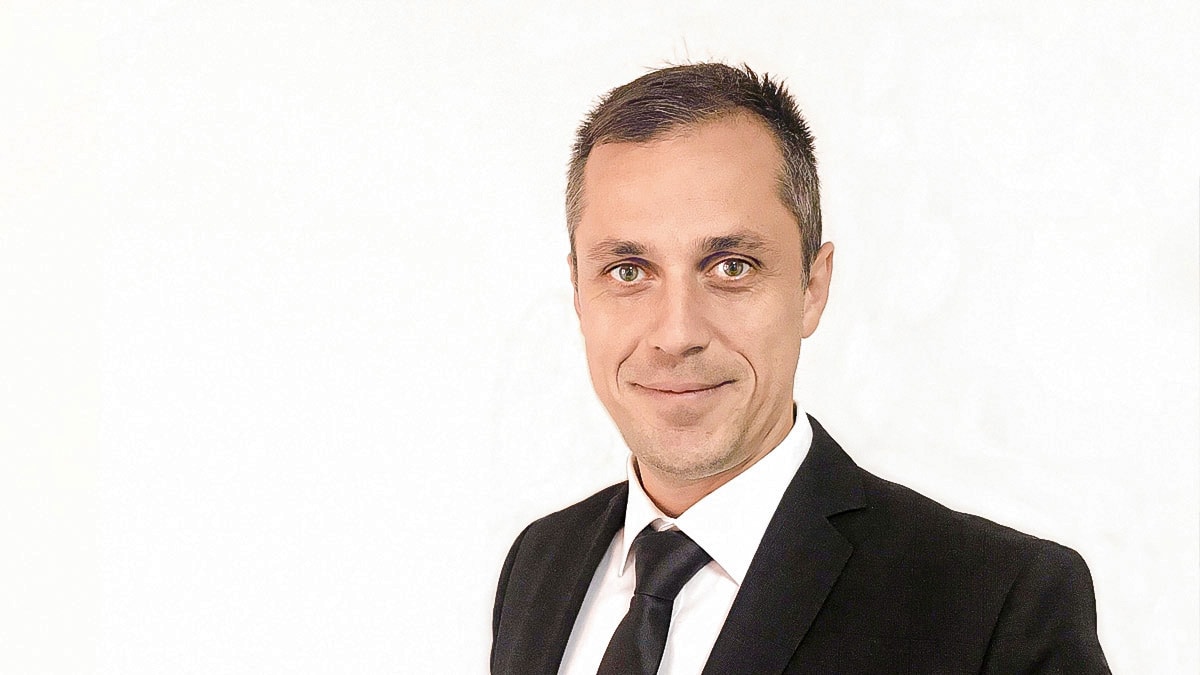 Ilija Andreevski is the CEO of Ecotip – a socially responsible company specialized in air and liquid filtration. Headquartered in Skopje, North Macedonia, Ecotip has been Aquaporin's reseller in the Balkans, Austria and Hungary since the beginning of 2021. With Aquaporin's drinking water purifiers in his portfolio, Ilija wants to help all of humanity get access to clean drinking water.
How companies can support the green agenda
From zero to 30 employees. That's how much Ilija's company has grown over the years. And his sustainability ambitions have grown simultaneously. Working in a low-energy office and about to implement the use of electric company cars only, Ilija is determined to drive a responsible business with the next generation in mind.
"Many are living like tomorrow doesn't exist. But if we don't think many years ahead and consider our children and young people's future, the world will definitely not change for the better," Ilija says.
Ecotip has recently opened the doors to their new concept store and education center in Skopje, where everybody is welcome to come and learn about pollution and sustainability while breathing clean air and drinking clean water. Although Ecotip covers a geographical area with many sources of natural water, Ilija sees a high demand for water purifiers.
"Unfortunately, some of our water infrastructures are very old and need to be renovated. Based on this, we have problems with water supply and quality. But with Aquaporin's products, we can have drinking water close to us in a perfectly clean and natural way," he says.
The importance of sharing the same vision
It's not just any product that's featured in Ecotip's assortment. In fact, Ilija points out that they only work with companies they consider to be the best and most innovative players in the industry. One of the things he highlights about his partnership with Aquaporin is how diversity can be a catalyst for innovation.
"Aquaporin is composed by different nationalities, different people, different ages and thereby different ideas," Ilija says.
The first time he heard about Aquaporin was in a CNN publishment taking a deep dive into Aquaporin's technology.
"I've worked 25 years in the filtration world, but I was impressed," he says about the article and continues: "Aquaporin reminds me of the world where I would like to live. It's not just business, it's not just filtration, it's not just drinking water. It's the belief that we can make the world a better place," he says with an unwavering belief in each and every one of us and our capability to make a change.
When it occurred to Ilija that Ecotip and Aquaporin shared the same vision, he instantly knew he wanted to establish a partnership.
"With Aquaporin's products, we are definitely one step closer to giving everyone access to clean drinking water in a sustainable way," Ilija explains.
The sky is the limit
According to Ilija, an ideal partnership is between two trustful parties who share the same attitude, goals and long-term vision.
"That's why we believe Aquaporin is our right partner. I expect us to do something big together," he predicts.
Although the partnership is still relatively new, Ecotip has managed to expand geographically quite fast and is now reselling Aquaporin's water purifiers to partners in eight different countries. Being off to such a good start, Ilija sees big potential in his partnership with Aquaporin.
"We have already laid a good foundation for upscaling sales, and I trust we will soon find new partners in even more countries. With a positive mindset, nothing is impossible," he concludes.
Deep dive into the ocean of water purification
We have created a guide to provide you with insights on household water filtration and introduce you to our recommended solution for providing clean, sustainable, and great-tasting tap water to consumers. Get the reseller's guide to water filtration here.