Industrial
CLEAR reduces water reuse energy consumption by 60%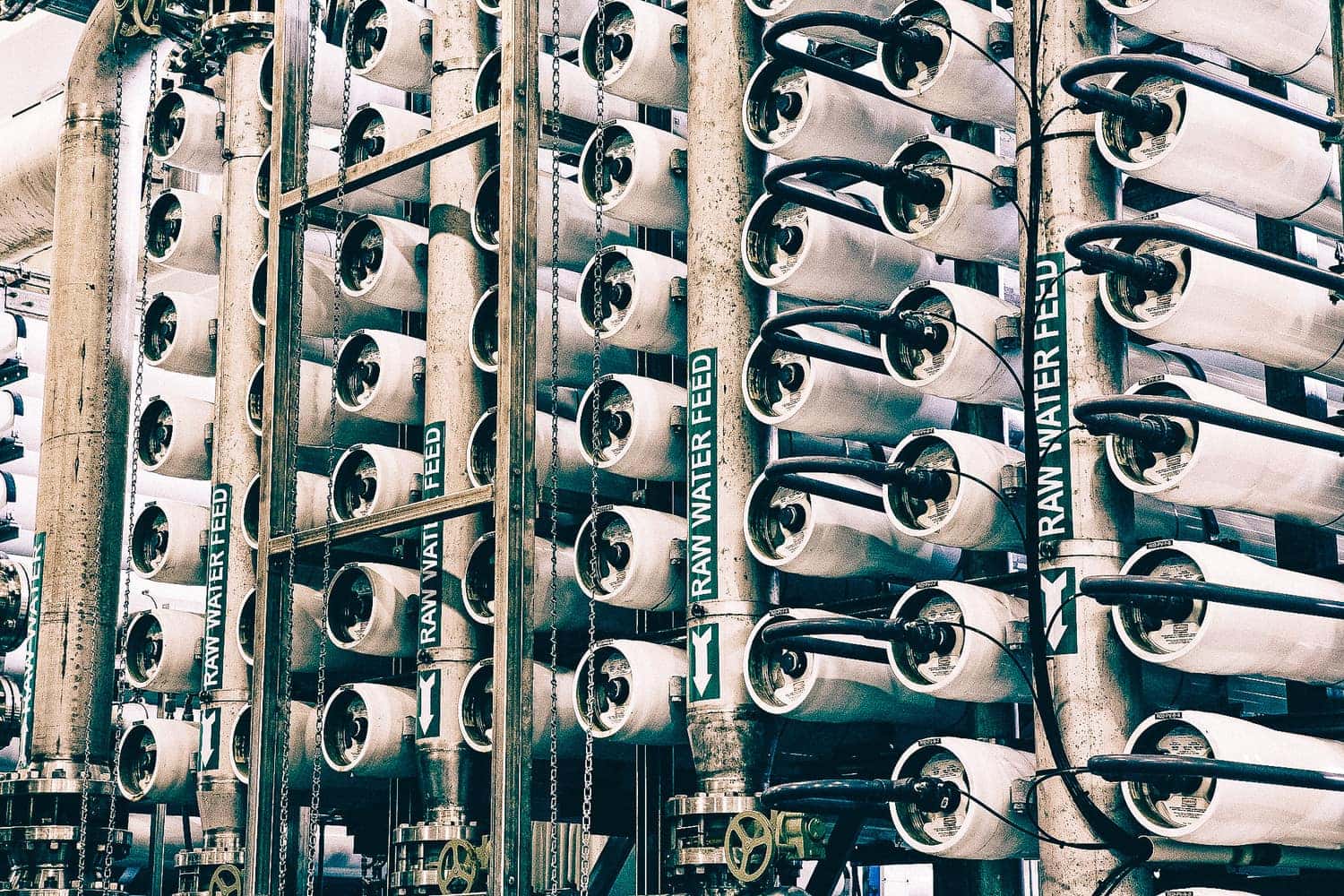 To demonstrate the effectiveness of the Aquaporin Inside® CLEAR membranes, Aquaporin partnered with a leading Japanese water group to reuse their wastewater at an ultra-low-energy level.
The Japanese manufacturer provides chemicals and facilities for industrial water and wastewater treatment globally. The company keeps searching for more sustainable water treatment processes and solutions, and reducing energy consumption in the reverse osmosis (RO) process is one of their key focuses.
The road to ultra-low-energy
The Japanese partner runs an advanced chemical research and development facility that generates significant wastewater daily. The existing RO system in the building was designed to recycle 50% of the wastewater for utility usage, but the company believes that the energy consumption of the system can be further optimized, just like many other RO water treatment systems.
Since the utility water does not require ultra-high purity, the company was looking into operating the system at an ultra-low-energy level with a highly permeable RO membrane while still meeting the required permeate water quality.
The CLEAR solution
At Aquaporin, we have developed a wide selection of Aquaporin Inside® CLEAR membranes to meet various customer demands and applications. As a result, CLEAR Ultra was selected as an ideal match for the Japanese partner case, which was a highly-permeable ultra-low-energy RO membrane.
The Japanese manufacturer decided to test the Aquaporin technology by installing 15 pieces of CLEAR Ultra 8040 elements in the 3-stage RO system on-site to recover 50 % of the wastewater for utility usage. The system has demonstrated some clear advantages during a test period of over three months of operation.
The results speak for themselves
With the replacement of conventional RO membranes to Aquaporin Inside® CLEAR Ultra membranes, the system's operating pressure was reduced by more than 60 %, equaling about 28,000 kWh/year of electricity savings and 20 Metric Tons of CO2 emission avoided yearly1.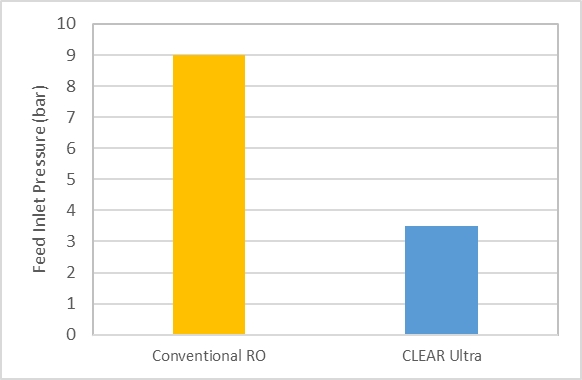 Furthermore, the test results showed that the CLEAR Ultra membrane offered a high contaminant rejection rate at super-low-pressure conditions (effective pressure between 1.5 to 3 bar).
| | |
| --- | --- |
| Key parameters | Rejection |
| Na+ | 97-98% |
| Cl- | 98-99% |
| Si | >97% |
| TOC | 85-95% |
| K+ | >97% |
| NO3- | 92-96% |
Selected parameters' rejection performance
The Aquaporin Inside® CLEAR series is unique since it is the world's first and only biomimetic brackish water RO membranes. The Aquaporin Inside® technology embedded offers unique membrane properties which enable operators to reduce energy consumption in their RO systems while maintaining a satisfied permeate quality.
Over the 8000 m3 treated permeate water, the CLEAR Ultra membranes showed the technology's power through a stable operation in the optimized RO system. The operation is continued at the Japanese facility, and more long-term operational results are be expected.

1 Reference to CO2 emission calculation: https://www.epa.gov/energy/greenhouse-gas-equivalencies-calculator