Drinking water
Partnering with Aquaporin: Working together to unlock your full potential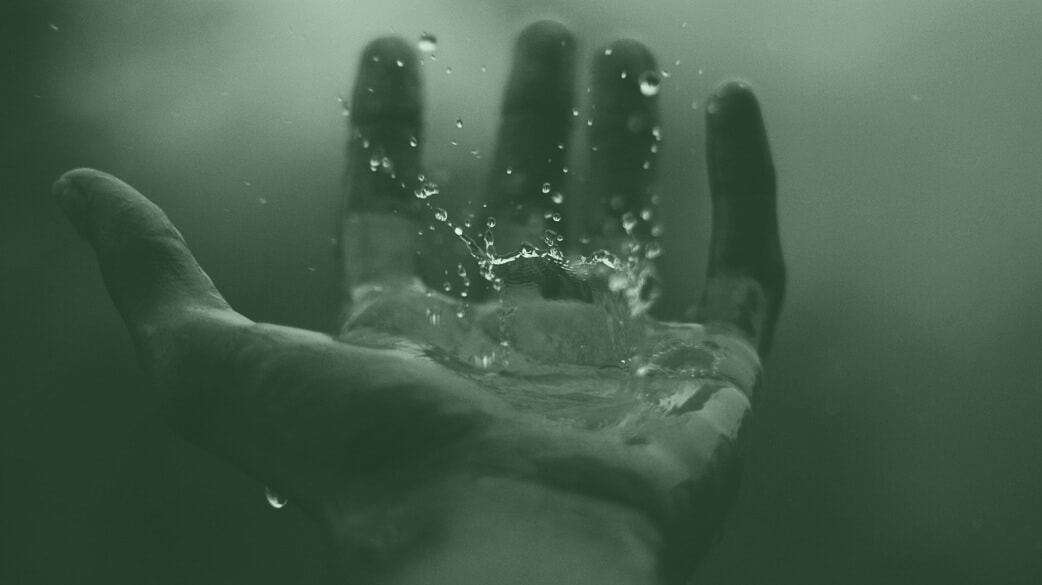 When you choose Aquaporin Inside® for your household water purifier brand, you not only get a unique technology for your products. You also get a unique business partner, who will work with you to unlock your full potential through technical expertise, sales and marketing support and ongoing research.
As a water purifier vendor, choosing the right membrane technology for your products can easily boil down to a matter of comparing parameters such as price, availability, and rejection rate. However, this approach can cause you to overlook a valuable opportunity.
Simply put, if you just focus on the basics of getting a high-performing RO membrane for your household water purifier products, you are missing out on valuable factors that can improve your business and set your brand apart from the competitors.
Activate the unique story
In the current highly competitive market, uniqueness is a powerful differentiator that can really help your water purifier brand stand out and gain market shares.
Aquaporin Inside® is unique because it is the only water purification technology to use aquaporin proteins and nature's own way of transporting water. At Aquaporin A/S, we use nature's own solutions to design high-performing RO membranes that are adaptable to all water purification systems and can compete with other commercial alternatives in terms of quality and performance.
What our competitors don't have is a unique story about water purification inspired by nature, which taps into strong consumer trends of sustainability and respect for the planet.
In order to activate this advantage, you must incorporate it into your marketing and sales efforts. This is where we are ready to assist you.
Full sales, marketing and technical support
We do our utmost to support our customers, knowing your success is our success. When we engage with new partners, we make sure to give them a proper onboarding to Aquaporin and ongoing support from our Sales and Expert teams to ensure a great experience when collaborating with us.
You get access to a dedicated team of sales and product support, who can assist you with anything from product innovation to market insights and direct sales support. Everything you need to establish and expand your foothold in your key markets.
Join us on the journey of discovery
Another unique aspect of working with Aquaporin is the fact that we are an active research company. At any given moment, our teams of researchers and engineers are working hard to unlock more of the immense potential of the Aquaporin Inside® technology. Not just to design more efficient water purification, but to make the world a better place.
As a vendor of Aquaporin Inside®, you will play a vital role as we explore new use cases together. Just imagine where a position on the cutting edge of science can take your brand. Start the dialogue with us, book a meeting with us here.
Learn more about how you can use Aquaporin Inside®
Do you want to know where next-gen membranes are taking the water purifier industry? Or would you like to learn about the advantages of merging membranes and biology? Meet two of Aquaporin's brightest minds on the subject, Peter Holme, CIO, and Torsten Bak, Head of Deep Tech, and hear their answers in this video.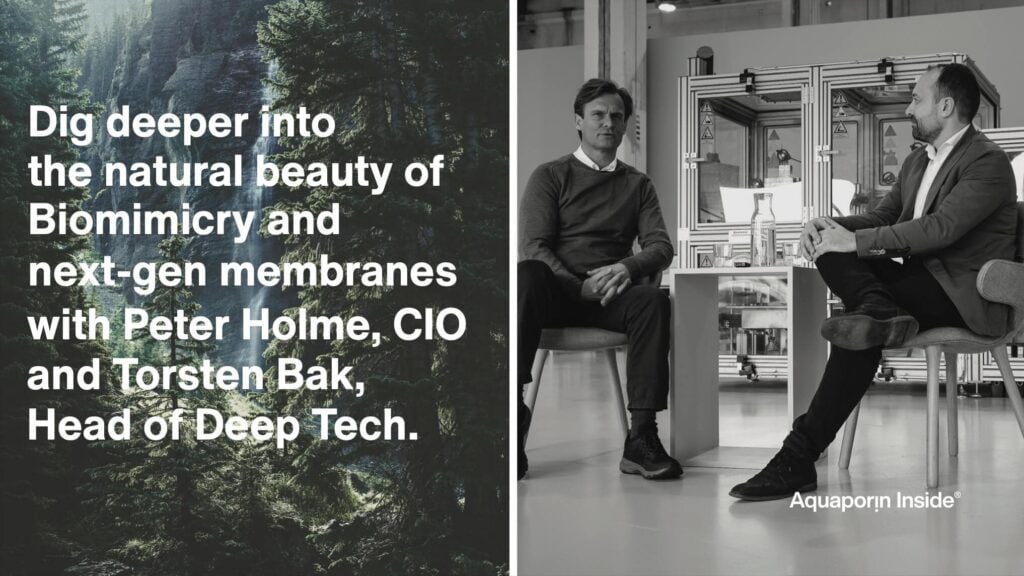 Are you interested in the marketing effort? Meet our VP of Brand and Marketing, Ed Renner, who gives you concrete marketing tips which you can put into action when using nature's own technology as the main unique selling point in the market of water purifier membranes. Download the video here.