Corporate & Events
Aquaporin in audio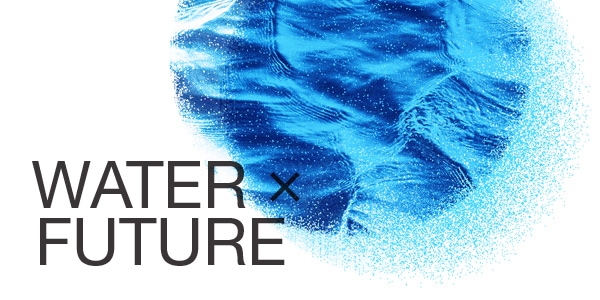 Curiosity is the red thread in the making of our new podcast series WATER x FUTURE. In this blog post, we take you with us behind the scenes and give you an insight into the creation and purpose of adding audio to Aquaporin.
The starting point
As humans we are curious. Curious on near and far. Low and high. At Aquaporin, we believe we are unusually curious. In fact, curiosity is one of our core drivers, it's part of what gets us ahead on our journey. How can we stop water pollution? How do we improve the access to clean drinking water? Is it possible to use nature to clean water? What does it take to develop the most sustainable water purification technology? Which solutions and opportunities does water contain? How do we bridge the gap between the technology we work with and the world around us? For years, we've been searching for answers to all these questions, and though we've come a long way, it's a constant work in progress.
The objective
It's on the top of our minds to find ways to share all the knowledge we gather looking for answers to our many questions. How can we inspire and help other people looking for answers to the same things? How do we introduce persons who are curious about what we do to our universe? And, equally important, how do we expand our own horizon? – Our curiosity extends far beyond the knowledge we have in house.
To answer all the above and continue our never-ending search for new ways to share knowledge, we have created our own podcast series. A podcast in which we deep dive into all the matters that are close to our hearts, whether that is technologies rooted in nature, the link between bottled water consumption and plastic pollution, or how water dilemmas are displayed in popular culture. To cover the topics sufficiently, we invite carefully selected experts to give our listeners an insight into their perspective. For example, who is better at talking about the consequences of water pollution and scarcity than an Indian organization located in the epicenter of the challenges?
The solution
The title of the podcast is WATER x FUTURE, and it's created with the intention of educating, inspiring and – most importantly – connecting with our community. Being a water tech company, we've got water on the brain by default, while the "future component" in this connection covers the sustainable, innovative and nature-inspired solutions for a better tomorrow which we focus on in the podcast. In the end, it's all about circularity, and how knowledge can circle around and make sure we all do our best to take care of the world we live in.
To ensure an objective element in the podcast, we collaborate with two external journalists who produce the episodes. Here's their thoughts about it:
"We were immediately intrigued by Aquaporin's podcast idea. As journalists, we always think about the best way to reach people, and the podcast platform is a great and fun way to tell stories and keep people updated. Aquaporin's vision and curiosity is very motivating. They want to push even further when it comes to preserving water and developing a nature-based technology. We are ready to learn more about the world's water problems and help others get a better understanding of them as well."

Josefine Aude Raas and Mette Mølgaard
Listen to WATER x FUTURE here.