People
The Academy has broadened my horizon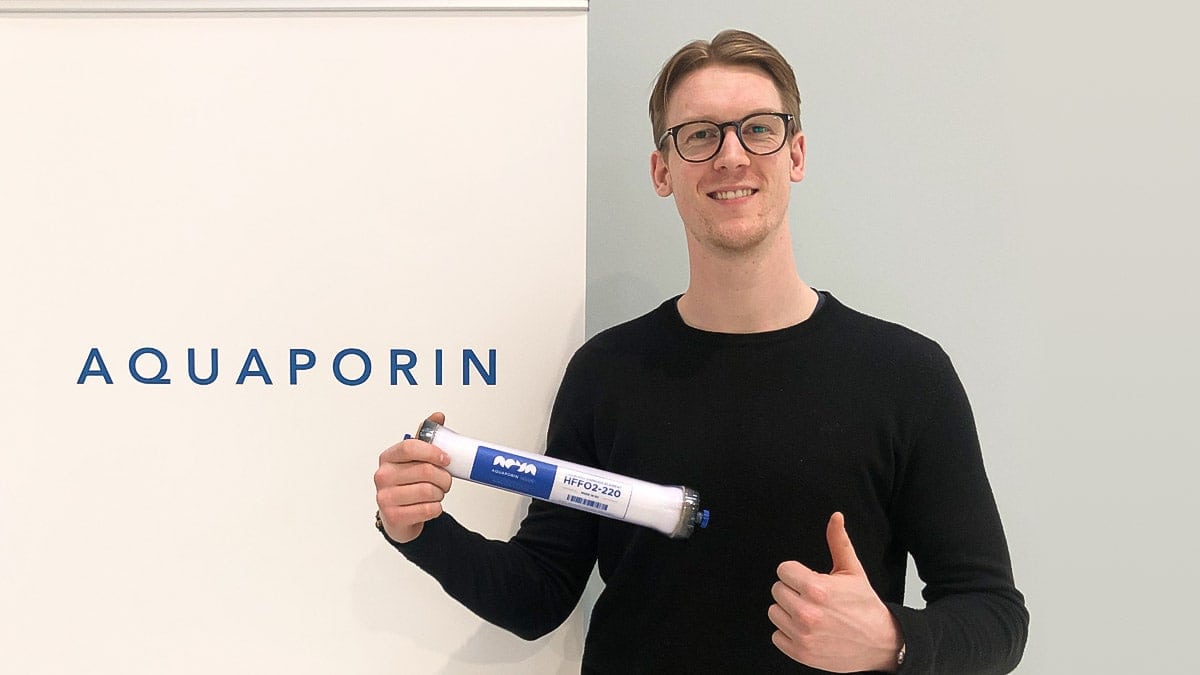 I applied for the Academy because of Aquaporin's innovative approach to and interesting work with membrane technology. The experience has been absolutely amazing – I'll tell you all about it below.
By Tobias Senika Christensen
My project was about testing hollow fiber forward osmosis membranes using two different quality controls; forward osmosis and low pressure reverse osmosis, and then evaluating the robustness of the coating and the amount of convective transport in the polyamide layer. In order to do so, I applied new conditions to the membranes to observe and analyze their reaction. This has improved my knowledge about membranes at all stages; application, development and process.
Enabling Aquaporin to test membranes more efficiently
Aquaporin is now able to test their membranes more efficiently using the new quality control method I have been working on over the past six months. The method can be used to develop Aquaporin's forward osmosis technology, giving my project an important future perspective, as forward osmosis is definitely a technology we will use more and more in the years to come because it is a low energy solution to the ever-increasing global need for clean water.
All in all, it's been a real pleasure to be part of the Academy, an experience that has definitely broadened my horizon, not only in terms of all the new knowledge I have obtained, but also because of the incredible people I have met.
Published on
December 2021
in
People