Natural Concentration
Beer Concentration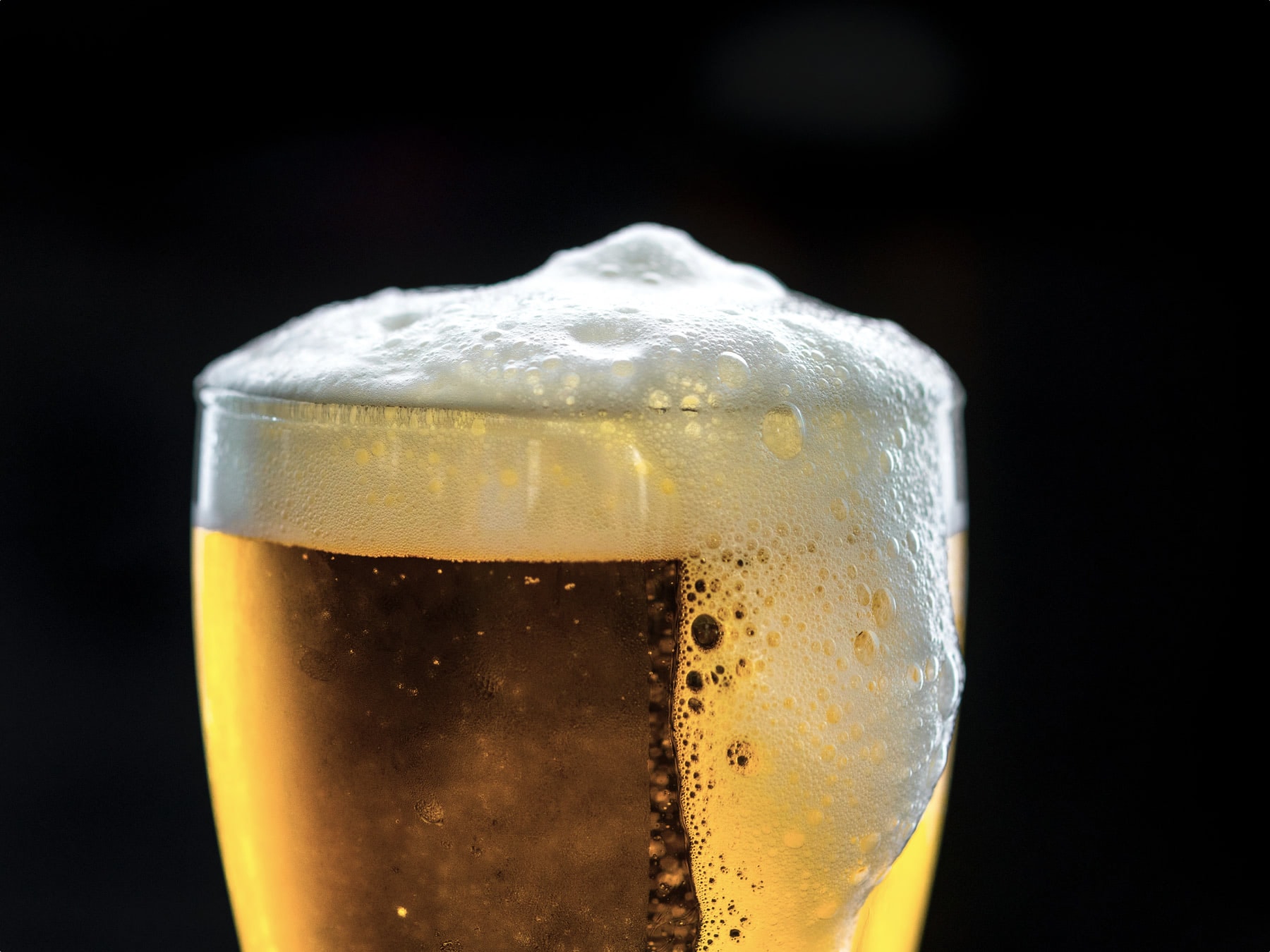 More reasons to say cheers!
To meet the demands of today's beer consumers, it is no longer enough to use traditional brewing processes and techniques to remain competitive, while increasing productivity. Quality has become more important than quantity to remain competitive in the industry. The need for adopting to new alternative technologies is crucial to increase quality. The ability to adopt these alternative technologies will determine the strength and competitiveness of a brewery in the future. Forward osmosis (FO) is a novel technology to help overcome this challenge. Adopting FO into the beer production offers several benefits. FO can concentrate beer which preserves the beer better and increases its shelf life. As water is extracted to concentrate the beer, the transport expenses can be reduced. During the extraction, valuable beer aroma compounds are retained to ensure high quality of the concentrate. This means that FO can be used favorably to produce low-alcohol or condense beer, as the concentrated beer can be re-hydrated.
Improved beer logistics & innovative products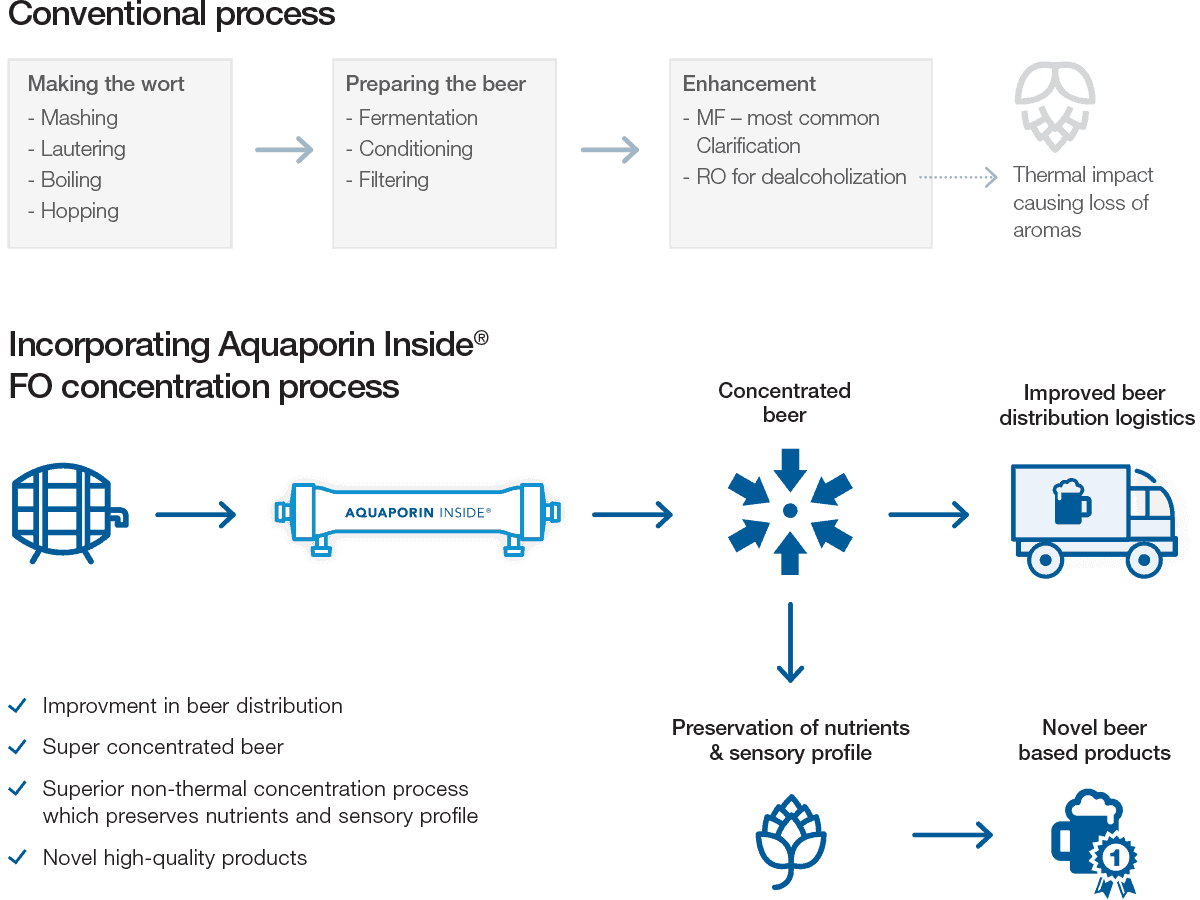 Advantages of using Aquaporin Inside® HFFO2
Up to 80% ethanol retention
Preserves nutrients and sensory profile
Significant improvement in beer distribution logistics through up to 10x volume reduction
Novel products can be derived from super concentrated beer
Shorter production time of barley wine
The Aquaporin Inside FO process can be easily retrofitted to existing processes and customized according to manufacturing needs
Simple flush cleaning with water to sustain process performance
Interested in more details?
Get the full case directly in your inbox, by filling out the form below: