Corporate & Events
Our new CEO will focus on customer proximity, a solutions mindset and innovation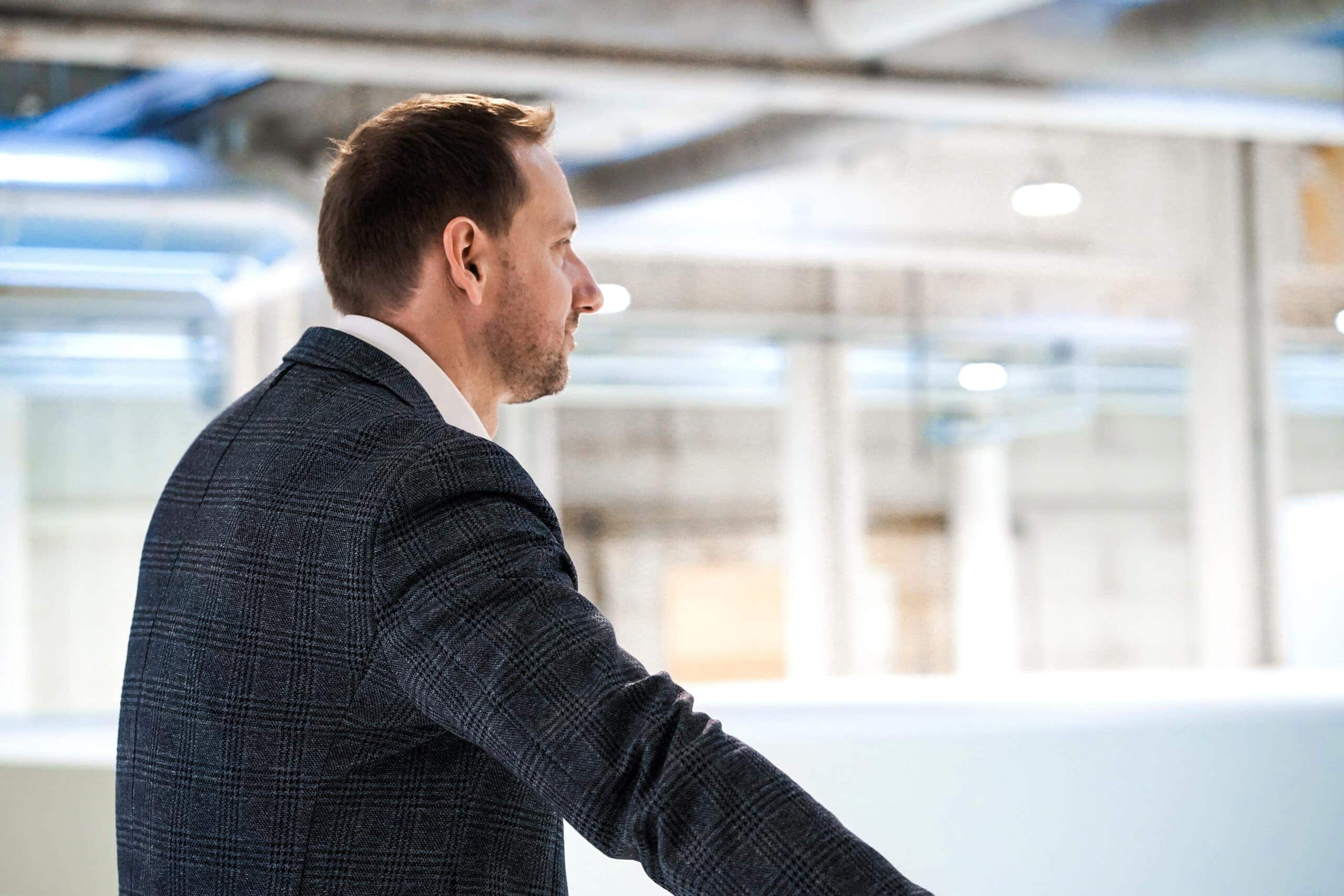 Matt Boczkowski, our new CEO as of January 2022, gives you an insight into the future he imagines for Aquaporin, touching upon the following subjects:
What Aquaporin will focus on to become a leader on the global water technology stage
Visions for Aquaporin's three segments: Drinking Water, Industrial Water and Food & Beverage
The importance of innovation, people, differentiation, and curiosity
"Where do we spend our time, energy, and attention? To build a strong, successful company, I want to ensure we attract the right people and focus on the areas and applications that are most critical to our success," Matt says.
To achieve a strategy that emphasizes the importance of focus, Matt acknowledges that Aquaporin will have to go through some changes. He recognizes the company for its biotech roots and great growth potential but also highlights a transition into a more mature, product-oriented, and solutions-driven company. To turn Aquaporin's growth potential into reality, he plans to increase the level of customer proximity by shifting the company to a customer solutions mindset. Aquaporin's next steps include expanding drinking water systems offerings and introducing standardized solutions to customers in the industrial water and food & beverage industries. These new and more complex solutions will be designed and engineered either in-house or through exclusive collaborations with key partners.
The growth journey continues
"In 2022, I would like us to continue the commercial momentum and foundation we laid out towards the second half of 2021. Global brands such as Vestel, Philips, and Geyser are trusting us, meaning we are becoming a global company. We have started commercializing our products last year with repeat customers, and in 2022 we are going to prioritize the areas where we have the strongest unique selling proposition that can have the biggest impact," Matt says.
Aquaporin is making more people curious as to what we're all about and how we are drawing from biotechnology to create water purification and process concentration products. As Matt explains, curiosity leads to questions, questions lead to opportunities, and opportunities lead to new business partners and customers.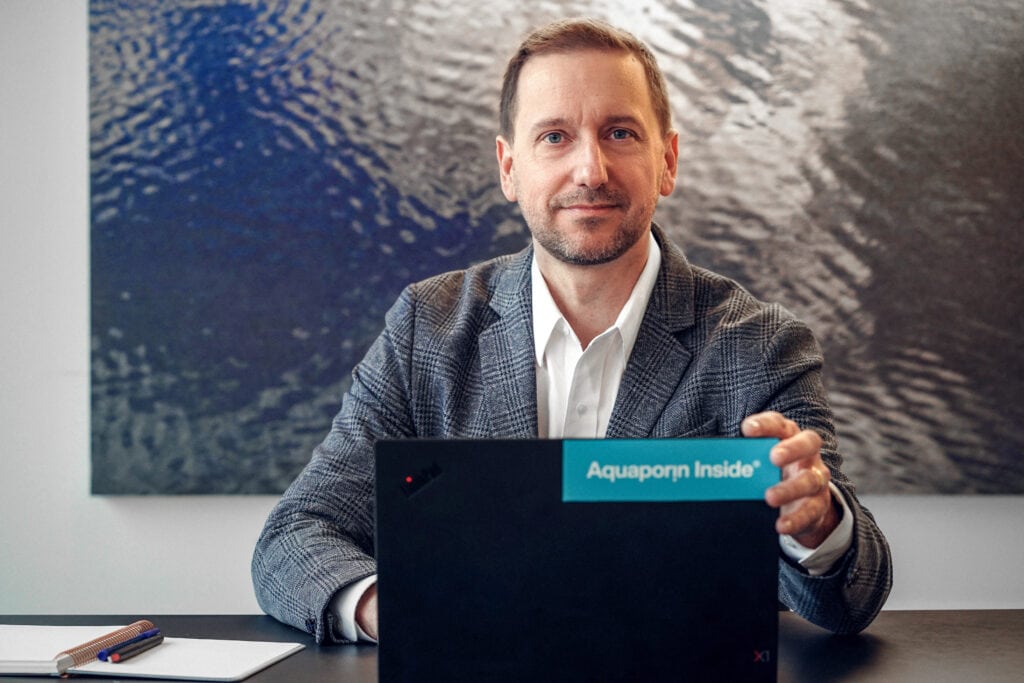 Ambitious drinking water vision
Our new CEO hopes that people in the future will associate Aquaporin Inside® and the "double i" logo with Scandinavian drinking water quality, water filtered by nature, and high-quality Danish design. A synonym of safe drinking water at home, without the use of plastic bottles, that is.
"Through our water purifiers, our customers are making an impact on decreasing the use of plastic bottles and therefore on decreasing plastic pollution. I'd love for people to associate Aquaporin with a company that makes a difference from a sustainability perspective," Matt elaborates.
What he wants is to give customers a choice and the opportunity to take drinking water quality matters into their own hands. Water consumption is bound to increase proportionally with population growth, further stressing municipal drinking water networks that in some cases may fail to deliver adequate quality drinking water. He believes this will lead to people looking for different drinking water alternatives, and Aquaporin should be a strong contender in their selection criteria.
"I believe we will see an increase in the adoption of home water purifiers from various customer segments. To meet this demand, we will continue exploring new product categories, for instance countertop purifiers and kitchen units. In a year, I hope to finalize our product portfolio and meet the needs of drinking water customers with several options," Matt says.
Empowering industries to responsible production
In 5 years, Matt envisions Aquaporin will be a biomimetic membrane leader recognized for superior performance products. A leader that can recover water in tough-to-treat applications, allowing the industry to responsibly produce products such as biogas and lithium, which are of great value to customers and the planet.
"It excites me that companies in many fields are paying more and more attention to implementing sustainable production patterns. This paves the way for companies like us to innovate faster and deliver impactful solutions," Matt says.
In addition to industrial applications, Matt also sees potential for Aquaporin in the food & beverage industry where he believes the company can enable the creation of novel products, perhaps disruptive ones – in an energy-efficient way.
Innovation at the heart of Aquaporin
Thinking differently and borrowing a cue from nature is what created Aquaporin and got the company on the map. Although Matt is placing a lot of emphasis on focusing on key industries and applications, he values and embraces the intrinsic culture of innovation that exists at Aquaporin. He wants to continue in this vein and pursue new avenues through open innovation that will not only create the next generation of Aquaporin Inside® products but also enable new possibilities for Aquaporin's biotechnology.
"What attracted me to Aquaporin was the concepts of biology and engineering coming together. We have been able to commercialize our initial set of products based on years of research and strong collaborations with our partners. I feel now is the perfect time to see what else Aquaporin has under its belt. This is a once-in-a-lifetime opportunity," Matt says.
Standing out from the competition
"We've been on Netflix, CNN, and with NASA in space. This is something we should be, and are, extremely proud of. No one else is doing what we do and it's the employees of Aquaporin that got us to where we are. So, to stand out from the competition, we will keep doing what we do best: ensuring our employees are great, placing innovation at the heart of what we do, developing new products, expanding into system solutions, and get closer to our customers. We will continue being the cool kid on the block, and in doing so, it is my hope that we become one of the world's leading water technology companies," Matt concludes.